Roke has proven expertise in specialist technology that helps solve complex problems and realise smarter ways of working. In this case-study, we demonstrated how our ground-breaking work in defence can be innovatively applied to reap environmental benefits in the Scottish Highlands.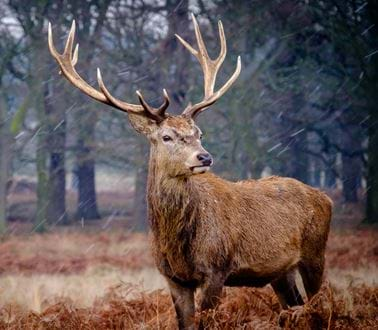 The Challenge
The UK has six species of wild deer which have expanded in numbers and distribution over the past 30 years. While deer are important to our biodiversity, this rapid growth has a significant impact on the environment, affecting tree planting and agriculture negatively, and causing up to 74,000 traffic accidents each year.
In the absence of natural predation, it falls to people to manage populations through care, respect and with deference to scientific knowledge and research. However, producing accurate counts of the deer population is difficult, particularly in hard-to-reach locations such as mountainous parts of Scotland.
The current method used in Scotland is to fly a helicopter over herds while taking pictures and manually counting them. This is an expensive endeavour as experts, helicopters and pilots are required.
Critically, this process also produces a high carbon footprint that NatureScot, which is responsible for the management of deer populations in Scotland, is focused on reducing. To tackle this problem, CivTech, part of the Scottish Government's Digital Directorate, defined a challenge with the title How can we use technology to estimate herbivore populations and their impacts across Scotland in a greener and more cost-effective way?
Roke, in collaboration with Sentinel Small Unmanned Aviation Systems Ltd (Sentinel Unmanned) has worked with CivTech to develop a prototype system for analysing deer populations using machine learning and Unmanned Aerial Vehicle (UAV) technology.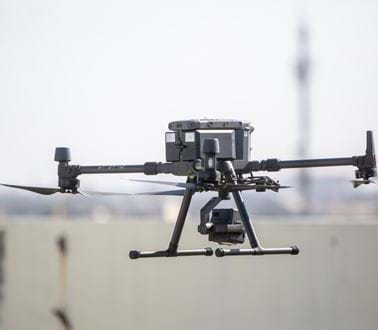 The Approach
This Proof of Concept project combined the latest in UAV technology with a purpose-built image analysis and object recognition machine learning pipeline. This automatically detects and classifies deer from high resolution imagery captured from the air.
Working closely with Sentinel, we co-ordinated UAV flights across the area of interest, using a thermal camera mounted to the UAV to spot herds from a distance and a zoomed regular HD camera to take imagery of each herd.
We built a state-of-the-art deep learning object detection model based on an image-based unmanned air system (UAS) detector we have developed for counter UAS operations. This model was then trained on data manually labelled by experts, to detect and classify (male, female, juvenile) deer in each input video. This produced an overall count for the set of videos recorded covering a given area.
The main challenge presented was designing a process for summarising detections without counting the same individual deer twice. To tackle this, we created a formal protocol (pictured): Using video recordings of each group of deer as input, where the UAV-operator pans over each member of the group whilst recording.
Using this data, a single mosaicked image can be created from the set of individual frames. This is then considered representative of the group in question – if a deer exists on this stitched image, it is included in the final count.
We also designed and developed a rich interactive Graphical User Interface (GUI) to view both captured data and the output of processing, and enable a user to easily manage the automatic counting process.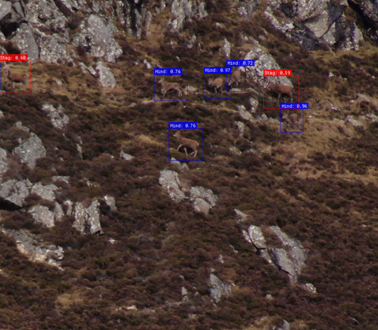 THE OUTCOME
This proof of concept provided a novel solution for NatureScot and CivTech, demonstrating how to greatly reduce the carbon footprint created from utilising helicopters, as well as reducing the burden produced from having to manually count deer populations, without sacrificing count accuracy.
We were also able to use GPS data from the UAVs to automatically produce geolocation information for each detected deer, allowing for the analysis of geographical population density at the time of data capture. This provided an additional logistical solution for deer management.
The project was highly successful and has shown significant cost-efficiencies and green evidence that the project vision is achievable and could deliver the desired outcomes for NatureScot and CivTech. It also demonstrated that Roke's existing expertise in state-of-the-art technology across areas such as defence can be applied to civil and commercial requirements.
Talk to the experts
Interested in AI or our other capabilities? Talk to an expert. 
Related news, insights and innovations
Find out more about our cutting-edge expertise.