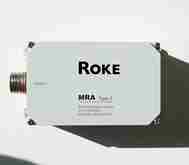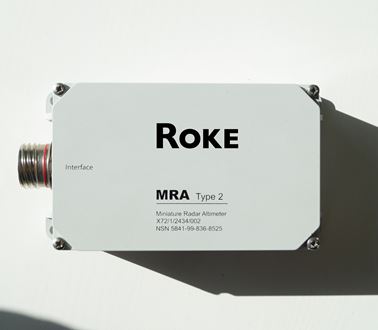 What is the MRA Type 2?
Precision for controlled landings
With a range down to just 20cm, the MRA Type 2 altimeter provides the measurements necessary to facilitate safe and controlled landings in a range of conditions. High precision at 2cm makes the MRA Type 2 ideal for aerial platforms. This is a standard fit on a series of unmanned platforms.
Download the data sheet below for more information.
Specifications
Build
Single transceiver with an integrated antenna
Installation
Plug and play installation
Design
Environmentally robust and able to operate in dusty or misty conditions, as well as over water
Landing accuracy
With a range down to just 20cm, the MRA Type 2 can facilitate safe and controlled landings
Key benefits
Precision range
Operational range up to 100m and down to just 20cm, making the MRA Type 2 ideal for providing height measurements for landing, vertical take-off and low altitude flights
Compact design
Compact design and integrated antenna mean the MRA Type 2 is significantly smaller than traditional radar altimeters
Maximising payload space
Using the MRA Type 2 can offer substantial weight reduction, allowing greater payloads to be carried
Energy efficient
Consumes less than 3W on average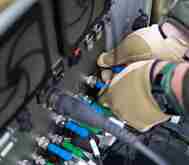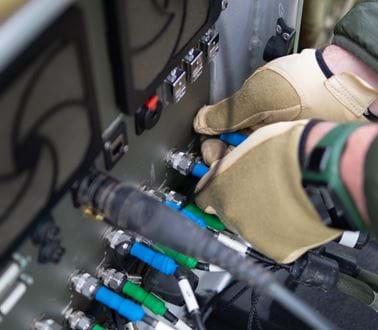 Talk to the experts
Interested in the MRA Type 2 or our world-class altimeter capabilities? Talk to an expert today.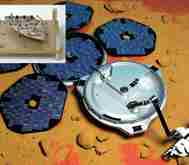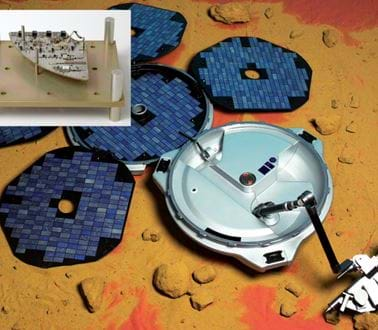 Did you know?
Parts of our MRAs have been to Mars
We are proud to have worked on the British Beagle 2 Mars Lander. Our Miniature Radar Altimeter was used to deploy the air bags to cushion its landing on Mars on Christmas Day 2003. Infamously, contact was lost with the lander when it began its descent to the Martian surface. In 2015, NASA found it was the lander's solar panels that failed to deploy.