what is CC1?
Control your battlespace
Built on Samsung's flagship Galaxy edition smartphone, Charlie Charlie One (CC1) is the secure End User Device (EUD) designed to provide enhanced situational awareness at the tactical edge. Its combination of commercial off the shelf (COTS) technology and suite of Android apps delivers battle-winning advantage to tactical decision makers.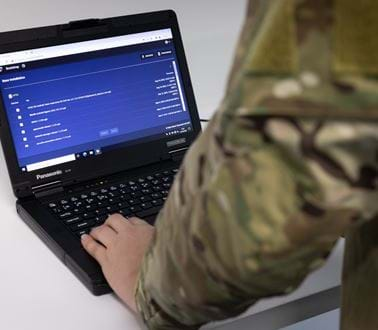 Trusted and secure
Roke has over 65 years of trusted expertise in designing and delivering mission-critical solutions for government clients. By combining this experience with Samsung's Industry-leading Knox platform and Dual Data-at-Rest (DualDAR) encryption, CC1's layered security approach provides a military-grade security solution which meets the needs of a tactical smartphone for dismounted, close-combat operators.
Samsung®, Galaxy®, DualDAR® and Knox® are registered trademarks of Samsung.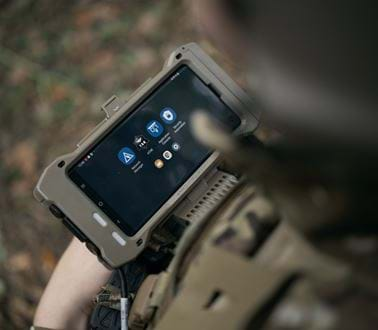 Your device, your rules
No two missions are ever the same. Operators need flexibility on dismounted operations to reconfigure their EUD to meet the demands of the evolving operational environment. CC1 gives control back to your teams, and is fully configurable to your mission.
The rapid deployment solution uses Samsung's Knox to allow you to configure the devices at the tactical edge. Users can deploy multiple EUDs simultaneously whilst charging, saving hours during mission preparation, and ensuring operational readiness.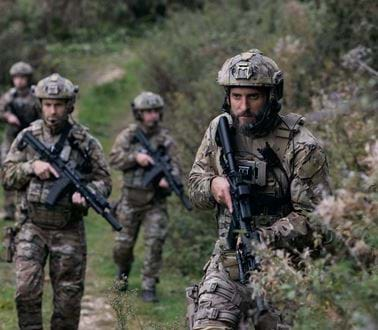 Operator focused
CC1 has been designed from the ground up, with the operator in mind. Roke's experience in soldier systems, and work with end users globally, delivers an unparalleled user experience. CC1 enhances the dismounted situational awareness of the user and increases the speed and accuracy of decision making.
Integrated and resilient
CC1 has been integrated with leading radio, power/data hubs, battle management applications and mobile device management products to deliver solutions for every mission. Roke is also bringing leading edge innovation in the soldier systems domain with techniques such as the RENS resilient PNT system that provides alternate navigation sources when operating in GPS-denied environments.