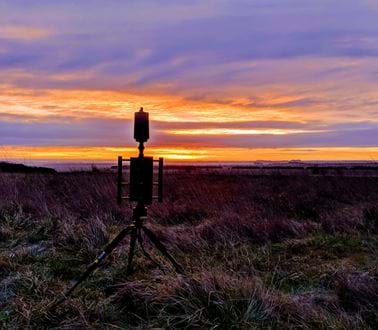 what is EW AS A SERVICE (EWaaS)?
A secure, highly skilled passive Electronic Surveillance service
We have developed EWaaS to provide a secure and highly skilled EW Passive Electronic Surveillance service that can monitor, analyse and dynamically feedback to commanders undergoing 'live' collective training. This allows the commander and their team to understand their EM profile as they conduct different tactical missions. They will understand how to exploit their EM presence, delivering decisive advantage against a near peer EW adversary through reduction, disruption, deception and dislocation.
This is with an independent highly skilled team with years of EW knowledge, providing robust, realistic feedback and advice. By exploiting the HF, VHF and UHF spectrum, we provide detailed data to maximise the EM training benefit. 
During exercise
What Do You Look Like In The Electromagnetic (EM) Spectrum?
In our modern day 'always on, always connected' environment; it is important Tactical Land and Littoral formations know what their footprint and profiles are within the EM spectrum, which is critical as they manoeuvre to seek decisive advantage. How can a formation look to deceive an adversary in the EM spectrum in the modern battlefield?
Exercise Feedback
The feedback of results is provided by the Senior Roke Operator (SRO) on a daily basis. As an exercise progresses, the SRO will report results using several reporting tools for live analysis.
Specifications
Features
Access to EW capabilities and specialist to deliver a one stop service.
Flexible, low cost approach with no equipment overheads or own specialist training required.
Delivered as a service; duration, number of systems and personnel is flexible to the customer's needs.
Benefits
Results delivered by a third party in professional manner without bias to ensure truthful results of emissions.
A reliable training support service delivered by a long established UK defence supplier and excellent reputation across the 5 Eyes EW market.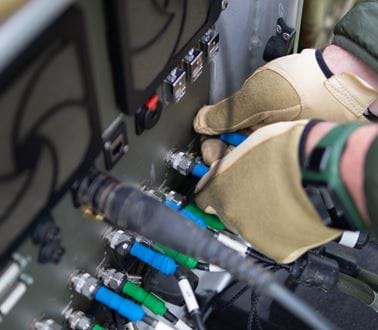 Talk to the experts
Interested in our Electronic Warfare as a Service (EWaaS)? Talk to an expert today.