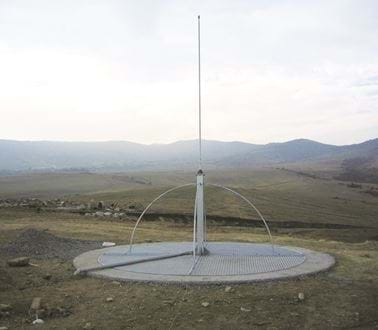 What is LOCATE? 
Global scale Direction Finding
LOCATE components are in operational use at numerous sites around the world, including both new installations and mid-life upgrades to existing ones. For example, the AX-19 'Pusher' High Frequency Direction Finding system can be enhanced by adding the latest Super-Resolution Direction Finding (SRDF) and Adaptive Digital Beamforming (ADBF) technology.
Our LOCATE product range includes antennas, receivers and processing software which can be combined to create a system designed for the exact specific application. 
System features
Key features
Strategic HF SIGINT capability
Capable of reception of Near Vertical Incidence (NVIS)
Increased accuracy through fixed antenna array
Sensor capabilities 
Utilises Super Resolution Direction Finding (SRDF) for improved accuracy and better resolution of targets on the same frequency
Integrated Adaptive Digital Beam Forming (ADBF) to increase target signal identification and reduce spectral clutter
ARIA/QUORUS
User interface
Our state of the art HF operational exploitation toolset
Provides HF Wideband Spectrum Display
Provides the operator with the ability to separate up to 8 transmissions on a single frequency but separated in azimuth
Operator display
Provides the operator with a clear indication of Angle of Arrival (AoA) of transmission
Delivers global wideband map display to visualise collaborative position fixes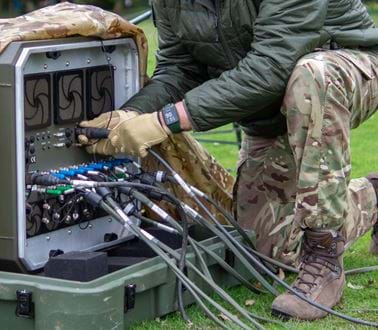 Talk to the experts
Interested in LOCATE or related EW capabilities? Talk to an expert today.