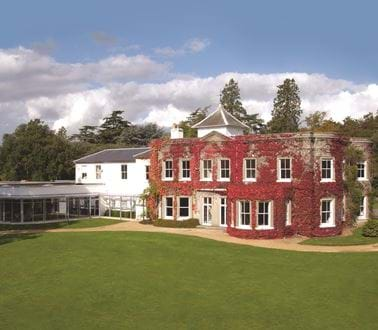 Environment to thrive
Your work, your way
Work in an environment where the finest minds have the support to succeed. Our culture is underpinned by time, trust and freedom. We give you the time to work on your craft and hone your skills, the trust to self-manage your working days, and the freedom to take on projects that mean the most to you.
Why Roke?
Our thriving culture is thanks to our exceptionally diverse people. We are a group of individuals from all walks of life, brought together by the same values and shared desire to do great work.
Join a diverse team of exceptional individuals. Join a supportive, inclusive environment. Join a place where you can make a real difference. 
Benefits
Find your place
Benefit from a thriving working environment surrounded by like-minded professionals looking to make a huge difference to the world.
Make money
Earn a competitive salary that reflects your skills and expertise
Pick your own benefits
You'll receive contributory pension and access to a number of additional flexible benefits
Recognition and rewards
We provide a competitive performance related bonus scheme, which we accompany with a clearly defined and fair review process. What's more if you refer a friend for a role at Roke and they're successful, you'll receive a bonus pay out as a reward
In the clear
Already have Enhanced DV clearance? Once you join us you'll receive a quarterly DV bonus
Feel supported
We are committed to a policy of equal opportunity, diversity and inclusion. Our working environment is friendly, creative and inclusive and we will consider flexible working arrangements to support a diverse work force and those with additional needs. 
Work hard, play hard
You'll have access to onsite tennis courts, gym (including showers and changing facilities) and fishing rights on the River Test (available at our Romsey site)
Not just a place to work
Come along to our numerous company events throughout the year, including a summer music festival, bonfire night fireworks and Christmas party
Get social
Join employee led social clubs covering numerous sports, cyber/data/ robotics activities, gaming, board games and more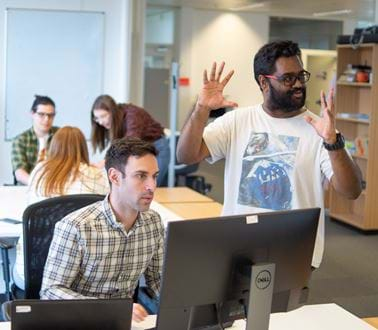 Life at Roke
Inclusion and diversity
We strive to be a place where everyone feels accepted, valued and empowered; where everyone feels included and has a sense of purpose and meaning. When you have a sense of belonging, that's when the most incredible things can happen.
Our behaviours
Trust
Trust is the thing that binds our teams together, and as a trusted partner to our customers, it's the basis on which relationships are established and maintained
Problem solving
We push the boundaries of creativity and inspire innovation to meet our customers' challenges today and for the future
Boldness
Our people are bold in their decision-making, confident in their abilities and we value what they add to the team
Mutual respect
Every individual is crucial to our team and is respected for their contribution, and supported to encourage their professional and personal development 
Integrity
Our people demonstrate the courage to do what's right, both inside and outside our business
One Roke
We embrace diversity, tolerance and inclusivity, and we value collaboration, encourage positive wellbeing and support our colleagues, wherever they are