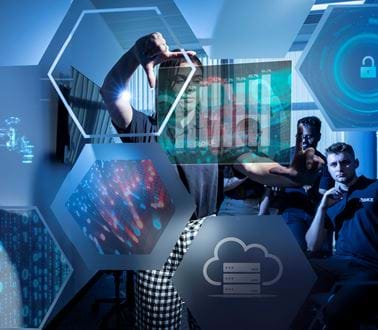 What we do
The anatomy of Roke
We solve critical problems for our customers by bringing the physical and digital together in new ways that revolutionise our increasingly complex world. We know the importance of taking a tailored approach to client work, and our teams use their extensive technical capabilities to transform businesses and organisations across all markets.
Our business areas
Find out more about the ways we're helping customers across a range of markets.
Related content
Discover how we continually deliver solutions that revolutionise our customers' world.