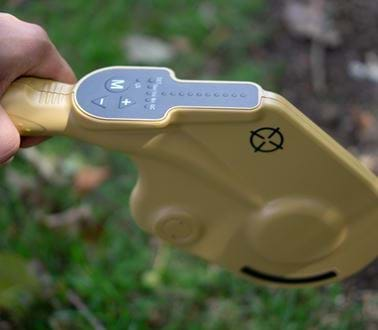 Combat proven
GroundHunter Wand is a wire detector using unique sensing technology to detect both Improvised Explosive Devices (IED) and command wires for remotely controlled devices with pinpoint accuracy and a high degree of assurance.
Key features & benefits
Detection performance
Unique, patented sensing technology which enables accurate and reliable diagnostic performance 
Intuitive user interface and quick set up time it quickly gains a high level of user confidence
Combat proven
Developed in conjunction with UK MOD specialists. Deployed operationally, it performs in both wet and dry conditions and against a wide variety of soil types 
It is interoperable with in-service equipment of numerous nations and has an exceptionally high level of electromagnetic compatibility performance
Small form-factor
Exceptionally light and compact allowing it to be carried on a belt
Easily used at arm's length for hard to reach spaces
Operates independently without the need for additional infrastructure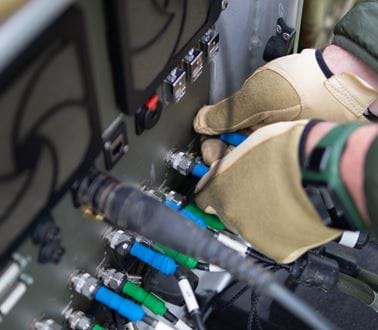 Talk to the experts
Interested in GroundHunter Wand or other wire detection capabilities? Talk to an expert.