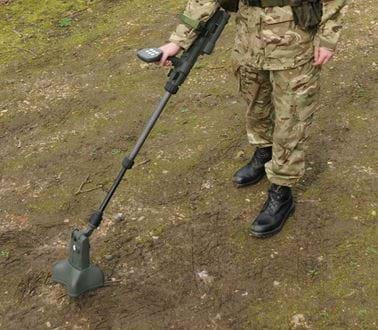 Advanced wire detection
GroundHunter Advanced Wire Detector (AWD) provides unrivalled performance in the detection of wires associated with Improvised Explosive Devices (IED) including command wires. 
GroundHunter AWD uses unique sensing technology to enable accurate and reliable diagnostic performance. It is interoperable with the in-service equipment of numerous nations and has a high level of electro-magnetic compatibility.
Key features
Lightweight and intuitive
Intuitive UI designed for the experienced or non-experienced user
Lightweight (2.3kg with batteries) and compact
It delivers feedback to the user by vibration, sound and LEDs which can be disabled subject to the tactical environment
Multi-role detection system 
The universal stock allows the AWD head to be detached and the handle folded for easy stowage
The universal stock can incorporate other detector heads e.g. metal detector
Key benefits
Low training burden
Easy to use, it provides pinpoint accuracy and a high degree of assurance
Deliver high user confidence following minimal training
Upright position
Robust and sustainable
High probability of detect
Very low false alarm rate
Works in all ground conditions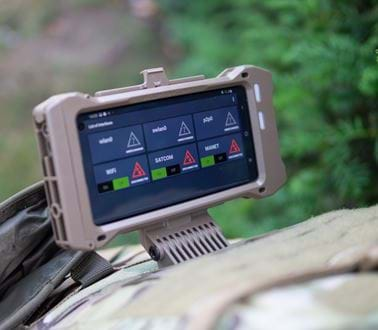 Talk to the experts
Interested in the GroundHunter AWD or our wire detection capabilities? talk to an expert today.