Roke meets
Tom
Tom is a Senior Engineer in our National Security Business Unit (BU). We caught up with him to discuss how he's applying his expertise to solve complex customer problems, juggling his PhD and full-time job, and his role in helping Southampton become the tech hub of the South Coast.
I predominantly work on cyber-related projects as a Software Engineer, using my skills in web development, solution architecture and security engineering. I also work in applied research and horizon scanning, and regularly consult on cyber risk assessment and threat modelling activities for our customers.
Before joining the team at Roke, I had spent several years working as a part-qualified Patent Attorney at a top-tier IP law firm. Whilst I enjoyed and found my time there hugely stimulating, I always felt as though I wanted to be a bit closer to where the real action was.
I decided to return to engineering, and Roke quickly became my first preference employer. It has a strong reputation for offering a broad range of really interesting work, great professional development and training, and the opportunity for genuine work-life balance. All things which are very important to me.
How have you applied past experience to your career at Roke?
Many of the skills I use daily at Roke were developed over the years in various engineering and consulting roles, as well as during my time as an undergraduate. This helped me to develop skills in public speaking and interacting with customers, as well my technical expertise in cyber security.
Since joining Roke, I have been able to use these skills on a variety of customer-funded projects, through understanding their challenges and developing innovative solutions. It was a privilege to offer thought leadership within my research field, too, such as addressing the Cyber UK conference in 2019.
What changes are coming up that you think will impact the needs of our customers and how can we help?
Our work operates across the full breadth of the technology landscape, including such diverse domains as cyber and data science, to hardware, sensors and communication. Across all these areas our customers need technology to be an enabler, and we can help them to develop the resilience and capability required to achieve their desired impact.
It makes me excited and proud to be right at the heart of Roke's involvement in this space, delivering tangible value, and helping to grow UK talent and expertise in this critical sector.
How has software engineering changed in recent years?
A few years back I was asked to write a short textbook for Imperial College Press as an introduction to software development for undergraduates. Since 2016 when that book was published, the world of software engineering has changed considerably, to the extent that much of what I wrote is now somewhat out-of-date. That's how fast things have changed!
Notably, for example, the speed of deployment has accelerated considerably, through a move to containerised architectures, virtualisation and cloud technology. This means it's easier to develop highly scalable and distributed applications and solutions for a platform-neutral environment. This has also given rise to the growing importance of DevOps and Agile development methodologies to orchestrate projects with complex and varied subsystems, often using many different languages and frameworks.
What are we looking for from new Rokies?
Roke, is a people business. We believe in the talent, creativity and dedication of our people and we trust that they will deliver value for our customers. Whatever stage you're at in your career journey, we want to work with people who share our commitment to innovation and excellence.
We're a broad business with a lot of moving parts, and we rely on talented individuals with a diverse range of unique and relevant skills. We invest in the engineering, leadership and collaboration skills of colleagues, and will do our best to help you thrive if you join us at Roke.
How has Roke supported your career so far?
Roke has always been a champion of research and innovation, and also recognises the value of lifelong learning and development. Soon after joining Roke, I began a part-time PhD in Cyber Security at the University of Southampton.
I also work closely with the Cyber Security Research Group at the university to enable us to share knowledge, expertise and talent, and to enable us to leverage each other's strengths. I am extremely grateful to Roke for supporting this work and giving me the time to pursue my own research.
And when you're not working what do you get up to?
I spend a good portion of my time serving the residents of Southampton where I am privileged to be an elected Councillor. My main activities involve championing digital transformation. We are growing the local tech sector, helping Southampton to become the tech hub of the South Coast. Most recently, I oversaw the development of a new 5-year IT Strategy for the Council.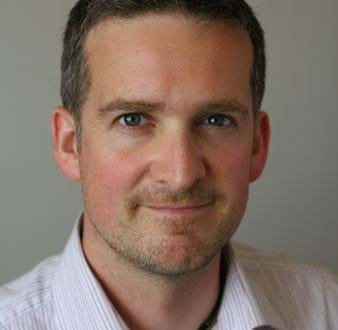 Rob, Head of Profession for the sensors and communications (S&C) profession, discusses his engineering career, some of the ground-breaking S&C projects spearheaded at Roke over the years and how the profession is evolving as technology and understanding develops.
Find out more
Angharad, Head of Profession for our data science profession, discusses her career in the industry and the groundbreaking work her team are doing everyday.
Find out more