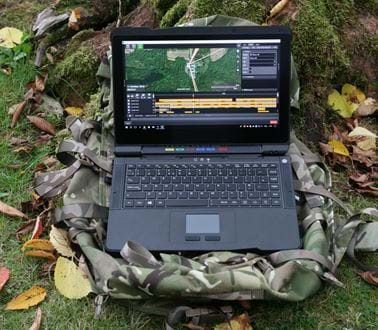 The Challenge
Electronic warfare (EW) operators seek to dominate and exploit the electromagnetic environment, and multi-function EW sensors can produce vast amounts of data. However, traditional analytical and exploitation techniques do not deliver the time-sensitive requirements that analysts and commanders need. VIPER, delivers an operator intuitive analytical flow based on time relevance, delivered by underlying advanced data fusion algorithms. This reduces operator and training burden, improves pre-mission planning and expedites mission execution and post mission analysis.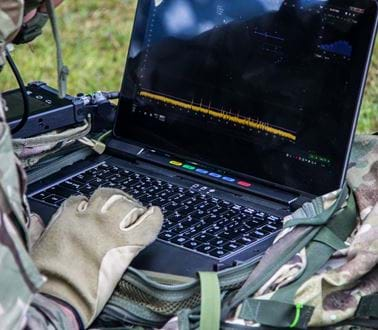 The Approach
VIPER allows operators to focus on specific areas of interest by using a variety of filtering options to reduce data loading and increase the probability of mission success. It follows the EW cycle, allowing the creation of detailed mission profiles, shared common operational pictures, advanced Electronic Support collection management and interactive data mining through intuitive timeline analysis. Intelligence reports can be quickly generated allowing building block intelligence to be used for future operations.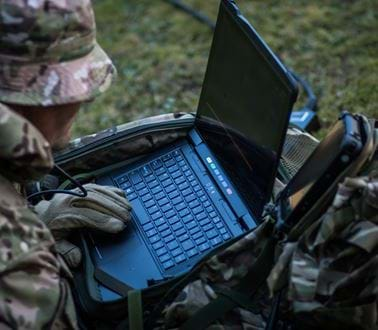 THE OUTCOME
VIPER is a key mission enabler allowing shared pre-mission EW planning. The probability of mission success is enhanced through networked data sharing allowing advanced detection and geolocation of threat emitters. Post-mission analysis can be conducted through the VIPER timeline, providing a historical portrayal of radio frequency (RF) activity relating to stored event data. It also enables near-real-time actionable intelligence to be shared at the tactical level with those who need it most.
Related news, insights and innovations
Find out more about our cutting-edge expertise.