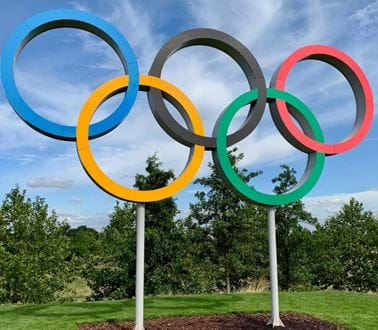 We have a long history of applying our technology to sport. From developing vehicle tracking, communications and sensor systems for top F1 teams, to conceiving and creating the tech behind Hawk-Eye, Roke expertise has been behind some of the top innovations in sport.
We've also applied our world-class engineering skills on the biggest stage of them all, the Olympic Games. Over the years Roke technology has worked in tandem with a number of Team GB groups of athletes including the BMX team from Rio 2016, the gold medal winning rowing team of Triggs-Hodge, Reed, James and Gregory from London 2012, and even as part of the bid for the London Games.
BMX
For Rio 2016 we trialled a prototype of our Integrated Visual Navigation System (IVNS) as part of training for the GB BMX team led by Liam Phillips. IVNS is a monocular Simultaneous localisation and mapping (SLAM) system that integrates inertial and visual data in a complementary manner to allow high precision indoor and outdoor positioning. This helped the riders and their team work out the optimal route around the track based on speed and time.
Rowing
We worked alongside the decorated GB rowing team and their legendary coach Jürgen Gröbler, to apply our expertise to athlete physiology tools including blood analysers and other medical systems. We also developed an on board radio system that allowed the cox to speak to, and coach each rower individually during a race or training session.
London 2012
Hosting the Olympics was lauded as one of England's greatest modern achievements, and we were thrilled to be a part of the bidding process. We worked with the bid team to present our expertise in overlay infrastructure to augment and support temporary facilities required in London during the games such as pop-up hospitals and temporary arenas.
Related news, insights and innovations
Find out more about our cutting-edge expertise.