The Challenge
The UK Government's Counter Terrorism Strategy, CONTEST 3.0, highlighted the need for all organisations involved in its delivery to analyse and work more effectively with data. This was identified as a crucial step in furthering the Government's aim to reduce the risk from terrorism to the UK, its citizens and its interests overseas. 
The Approach
We worked as a part of small team established within the Home Office's Office for Security and Counter-Terrorism. This initial team provided crucial enterprise architecture and stakeholder engagement capabilities, which enabled a conceptual data analysis model and application reference catalogue (DAMARC) model and repository to be built using industry standard MooD software.
Over the next two years, a series of workshops were held involving senior practitioners and other representatives from the police community across the UK, including the National Crime Agency and Counter Terrorism Policing units. Bespoke presentations and briefings were given to senior members of the Law Enforcement National Security community, including Chief Constables with business area and portfolio responsibility, ultimately leading to the endorsement of the DAMARC model by the National Police Chiefs Council and the College of Policing and National Data Analysts' Working Groups.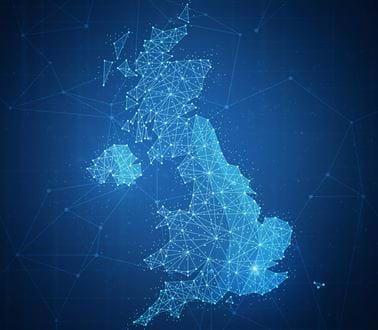 THE OUTCOME
As a result of the team's approach and subsequent ongoing data analytics work within UK policing, a UK DAMARC contacts network was created. This user influenced repository has been made available nationally and brings together stakeholders from a range of critical organisations. To support this further, a crucial set of business process definitions have been agreed, circulated and endorsed by the Intelligence Portfolio Group, as part of the National Police Chiefs Council.
Related news, insights and innovations
Find out more about our cutting-edge expertise.