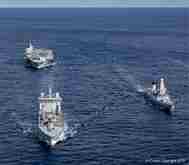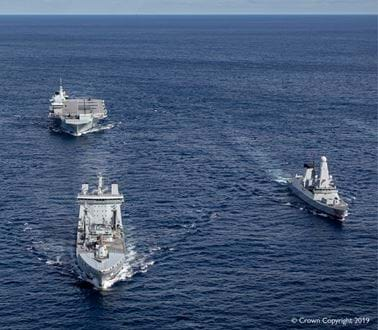 Programme NELSON, the Royal Navy's digital transformation programme, a collaborative team involving the Royal Navy and an industry team led by BAE Systems Applied Intelligence and supported by Roke and other industry partners, has picked up the Management Consultancies Association (MCA) award for Data and Innovation in the Public Sector.
NELSON was conceived as part of the Royal Navy's desire to transform digitally. The programme will ensure the data it collects is coherent and accessible, to rapidly develop and deploy intelligent applications and to grow a digital culture – creating the Navy of the future.
Roke has been working alongside BAE Systems Applied Intelligence, Envitia and Techmodal Ltd for over three years, providing data science advice and data engineering support to develop application programming interfaces (APIs) that enable rapid exploitation of apps, helping the Royal Navy towards its goal of becoming a true digital force.
Said Chris Squier, Business Unit Director for Defence at Roke:
"We're thrilled that Programme NELSON has been recognised by the MCA, and I'm proud of the achievements of the whole team for revolutionising the way the Royal Navy conducts its operations at sea and ashore. We're looking forward to the next stage of the programme."