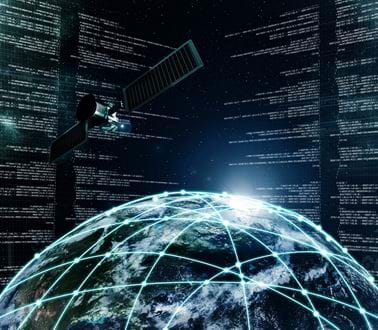 Roke, a world-class innovator in science and engineering, has been chosen as a prime industrial partner on the UK government's Defence Science and Technology Laboratory's (Dstl) SERAPIS framework.


The six-year research framework – valued up to £300m, will focus on new and mission critical capabilities for C4ISR communication systems and networks, Space systems, synthetic environments, and simulation technology to support human capability development.
Roke will help deliver four Lots 
Roke has been awarded Lot 1 'Collect', one of six capability areas. To deliver Lot 1, Roke will leverage its expertise in conventional and novel sensing technologies, Position, Navigation and Timing (PNT), Open Source Intelligence (OSINT) and Human Intelligence (HUMINT) data and information collection capabilities. The team will manage the development and demonstration of new and emerging Intelligence, Surveillance, Target Acquisition and Reconnaissance (ISTAR) 'Collect' technology and techniques into the wider defence and cross-government ISTAR enterprise.   Roke will also collaborate with other industry partners to deliver Lot 3 'Decide', Lot 4 'Assured Information Infrastructure' and Lot 6 'Understand' capability areas of the framework.  
Paul MacGregor, Managing Director of Roke, commented:
"Roke understands the value of reaching out to a skilled and vibrant science and technology community, and SERAPIS will encourage collaboration and increase commercial agility.
"We'll draw upon our extensive experience of running large research programmes, involving complex supply chains, to attract and support more innovators in order to assess and accelerate new defence and security capabilities for the UK."
Paul Kealey, CIS Division Head of Dstl, added:
"SERAPIS provides a brilliant new way of working for Dstl that facilitates the delivery of innovative science and technology solutions for our customers. We're looking forward to working with Roke on the framework. Our aims for SERAPIS include commercial agility, transparency and collaboration. By working together, we'll be able to grow our supply chain, particularly with small and medium-sized enterprises, to draw on the most diverse talent available and develop battle winning capabilities."