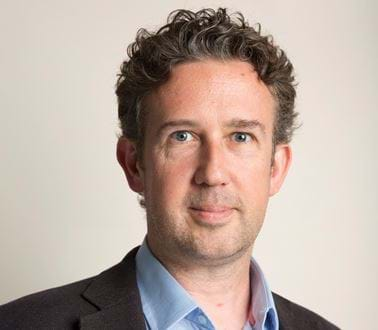 Roke meets
Rob
Technology and technical expertise are only part of delivering a successful project. A meticulous and agile management process is the glue that holds every task together, ensuring that work is completed to time, cost and quality. As our Head of Technical Delivery, Rob works with customers throughout the project lifecycle to deliver complex solutions and programmes in line with their specific needs.
We chatted to Rob on how he and his community of delivery professionals support us, our partners and our customers. We also dig a little deeper into his journey from kid-coder to engineering professional.
Tell us about your entry into the industry
I was heavily into computers and tech from an early age – a seismic catalyst being the arrival of a brand spanking new Sinclair Spectrum on my 11th birthday. I can't stress enough how much that tiny, rubber-keyed, beeping box of tricks influenced my career. A growing obsession with tech made academic choices completely obvious and in '94 I graduated from Leeds with a degree in Computing, joining BAE the same year, coding tactical command & control systems in C and 68000.
After a few years, and wanting a bit more adventure, I side-stepped into mobile comms, jetting round the world supporting mobile phone development projects for Panasonic, Toshiba and Nokia, before joining Roke in 2005. My mission: to transition one part of the business from pure 3G (a core technology at Roke at the time) into becoming experts in defence radio comms. It was hard work, but as a team we succeeded.
How do you and your team support the business?
The team is made up of a broad group of skilled individuals covering a wide range of delivery and engineering disciplines – Project, Programme & Portfolio Managers, Product Engineers, Production Engineers, Service and Support Engineers. There is strength in the diversity.
The community prides itself on turning challenging customer problems into smart and enduring solutions – to schedule, to cost, and to target quality levels. Much of this is achieved by applying a healthy mix of both contemporary and industry-proven project management and delivery tools and techniques. The real differentiator though is that we don't just focus on the contract, but we really take the time to understand the customer's overarching needs and goals.
How is project management at Roke changing?
There's a tipping point during the growth of many organisations where simply managing individual contracts as individual projects puts an unmanageable strain on delivery. Left unchecked project assurance can suffer and the relationship with the customer can become transactional. The business can't scale-up.
We recognised these threats some time ago, with a very conscious shift to adopt the industry-standard P3 framework for Project, Programme and Portfolio Management. This gave instant benefits both internally and externally; we still talk about schedule, cost and quality, but we now see the much bigger picture, routinely engaging with our customers about strategy and goals, not just contracts and specs. This has gone down brilliantly with our customers and brought us much closer. We are still on the journey, but very proud of how far we have come.
Are there any trends coming up that you think will impact the way you work or what you have to deliver?
Data Science and AI has become a significant growth area in recent years; our capability is something we're very proud of. I would really love to tap into some of the tools, techniques and thinking and apply them to the world of projects and delivery. We have some huge, rich data sets spanning many decades. I'm convinced there's some real insight to be gained from mining it intelligently and using it to inform risk-based decision making on projects. Virtual PMs anyone? Watch this space.
Secondly, remote and flexible working has become an essential business requirement this year for obvious reasons; we already had some basic systems in place but we've continued to build on them, and we're now fully tooled-up for delivering projects and services in a distributed/virtual world.
What do you do to unwind when you're not innovating?
I've just rediscovered my passion for cycling again after a 30 year break – courtesy of our new, flexible ways of working. I also like getting my hands dirty with cars and bikes and recently completed a full engine rebuild which was hugely satisfying.
Arcing back to my love of 80's tech again…I still dabble with a bit of coding at home now and then, writing the odd 8-bit video game in 6502 Assembly. Oh, and I have a ridiculously large collection of 70s and 80s video games (ZX Spectrum games of course).