AI for protection
The UK Government has been clear in its approach to implementing a pro-innovation approach to AI regulation, and last year released a paper on its policy on 'ambitious, safe and responsible' delivery of AI-enabled capability in defence.
It's clear that work has been done to adopt this evolving technology into the UK's defence strategy, but AI is becoming an increasingly important tool in its arsenal given its adoption on the battlefield by adversaries such as Russia.
The question then, is not if it will be possible to implement, but how can it be done ethically while still retaining competitiveness and battlespace domination? It's imperative that the Government leverage the very best expertise to ensure that the UK is able to best protect its people, while working in partnership with its allies.
How can AI systems be developed and put into operation quickly?
With defence equipment increasingly subject to software configuration and data driven applications (including Machine Learning), the ability to rapidly identify, specify, implement and deploy new capabilities has the potential to be a significant force multiplier. For this to happen, the procurement and development cycle needs to be able to operate quickly, but with assurance.
We're already working closely with our defence customers to develop software factories and foundries, which is a clear recognition of the importance of software and data definition in defence equipment. As thought leaders in AI and defence technology, we're committed to working with our customers to develop new methods and processes that accelerate the delivery of AI capability in a safe and assured manner.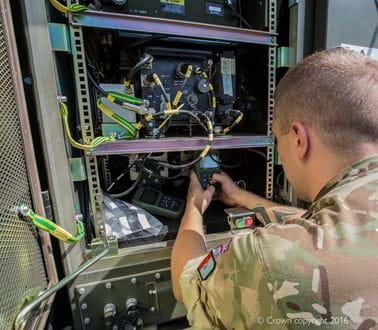 How do we ensure AI enabled defence systems sufficiently consider the safety, legal and ethical risks associated with this technology?
The UK and its allies are heavily focussed on mitigating safety, legal and ethical risks. Some would argue that this cautiousness risks not keeping pace with adversaries who do not share its values.  However, we believe that with the correct engineering procedures, the benefits of AI can be delivered in a safe, legal, and ethical manner, and could even have a positive impact on the effectiveness of the capability. For example, by applying extra diligence in the curation of content for privacy reasons, we generate a better quality of training data and a more effective system.
How can we ensure the right people are working on AI systems?
Every organisation, commercial and Government needs to develop more expertise in AI. However, there's a general misunderstanding of the type of expertise required. At present, in looking for AI expertise, many organisations focus on algorithm specialists. What is really required is deep expertise in (a) AI systems engineering and (b) data management and curation.
AI systems engineering is focussed on applying AI in real systems to solve real problems by considering the overall operation, and not just algorithmic performance. An AI systems engineer will consider the role of the human in an augmented solution to ensure a higher level of performance (and human oversight) than possible with just an algorithm. Data management and curation is essential not just for any Machine Learning but for all data and the overall effectiveness of any solution.
At Roke, our expertise and experience cover all aspects of AI. We work extensively in computer vision (CV) and image processing and use deep learning
and traditional image processing to solve complex business and organisational challenges for our customers
The understanding of defence equipment links back to the need for AI systems engineering. A small company may have a very powerful AI capability and its success will depend on the ability to integrate it into a usable item of defence equipment that works in extreme military conditions. In addition, it's important to recognise and respect the importance of Intellectual Property Rights to such companies in Government procurement.
Roke is a comparatively small company (1,000 employees), boasting the agility to work with SMEs whilst having the facilities, access and deep expertise to supply the UK Government. We believe this gives us both an opportunity, and more importantly a responsibility, to enable and support small innovative companies. We are keen to identify such companies and partner with them to ensure the best capabilities are made available to UK defence.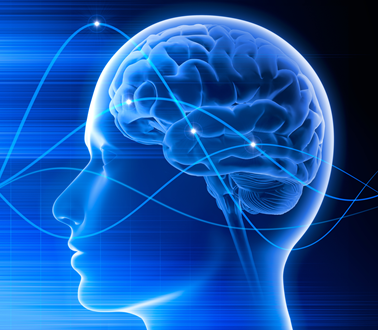 Do you have the AI expertise to help protect the UK?
We're always on the lookout for new Rokies to join the business, but did you know that we're also keen to work closely with SMEs with the knowhow to support our critical customer projects?
If your business or organisation has what it takes to be a part of our SME ecosystem, then get in touch.
Related news, insights and innovations
Find out more about our cutting-edge expertise.