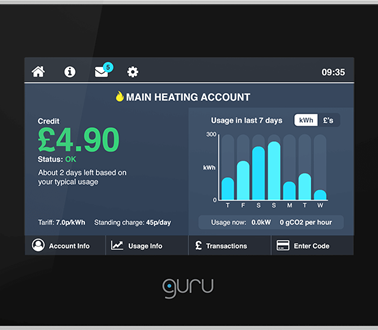 The Challenge
Guru Systems is a provider of data analytics and smart technology to optimise heat network performance and deliver low carbon, cost effective heat to homes across the UK. Part of its solution is a wireless utilities management device – the 'Hub' – which is installed in domestic properties supplied by heat networks. After a successful roll-out of its first-generation Hub, Guru knew that it needed to improve its wireless performance, and suspected that changing the radio band from 2.4GHz to 868MHz was part of the solution. Guru asked Roke to help understand the benefits of making the switch, and to support the design of a new Hub.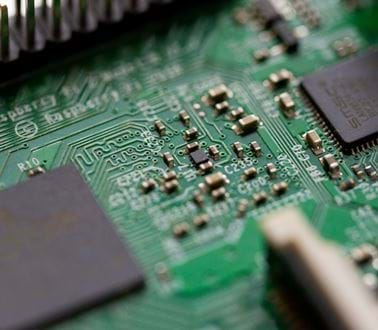 The Approach
We used state-of-the art simulation tools to design and optimise a highly efficient antenna which could be integrated into the Printed Circuit Board (PCB) layout, hidden neatly away inside the product, and with zero associated component cost. The antenna performance was proven by rapid prototyping and anechoic chamber measurements. Once A-model units were available, we were able to confirm correct operation of the antenna and also eliminate sources of electromagnetic interference from the circuitry which could have otherwise impaired the wireless function of the Hub. This included performing "EMC pre-compliance" tests to ensure a smooth CE Marking process.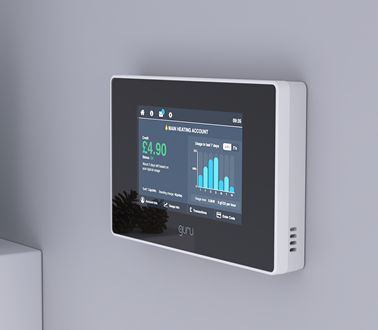 THE OUTCOME
The "Hub II" has superior wireless range over its predecessor, meaning that Guru technicians no longer have to pre-survey building sites and install repeaters to ensure reliable connectivity, saving considerable time and equipment costs.
Casey Cole, CEO of Guru Systems, said:
"The success of our IoT solution for low carbon energy companies depends heavily on the robustness of our device connectivity. When it was time to design the second generation of our device, Roke was the very first consultancy we brought onto the design team. They provided high quality advice and routinely delivered above our expectations. The outcome has been a fully re-designed antenna and radio circuit, carefully integrated into the overall design and delivering superb connectivity on difficult sites."
Related news, insights and innovations
Find out more about our cutting-edge expertise.