The Challenge
For those who are hard of hearing, talking on the phone or listening to music can be a difficult experience, even with hearing aids. A hearing aid controller can enable direct two-way audio streaming between any Bluetooth device and wireless hearing aids, allowing the user to chat more easily on their mobile phone, listen to music and more. Starkey, a world leader in the manufacturing and delivering of advanced hearing solutions, approached us to assist with the development of the radios and antennas in its SurfLink Mobile wireless hearing aid controller.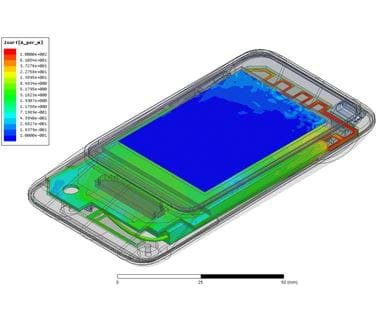 The Approach
We worked remotely with Starkey teams in the US to develop designs for "printed" Bluetooth and ISM band antennas which could be integrated into the circuit board at zero part cost. Designs were initially simulated using a full-wave 3D electromagnetics (EM) solver, and then validated using rapid prototypes made and measured on-site at Roke.
During the project we discovered and solved problems that are relatively unknown elsewhere, including that the conducting coating on the touch screen absorbs radio signals from the antennas, significantly reducing their gain and efficiency. Through careful analysis of the touch screen, and simulation of various options, we found that a single small change to its design was sufficient to ensure performance was restored.
We were also able to minimise the effects of receiver desensitisation (caused by noisy microprocessors and digital circuits) and unwanted radiofrequency harmonic emissions. This was necessary not only to meet EMC standards but also to realise the full wireless performance of the product, resulting in better range and longer battery life.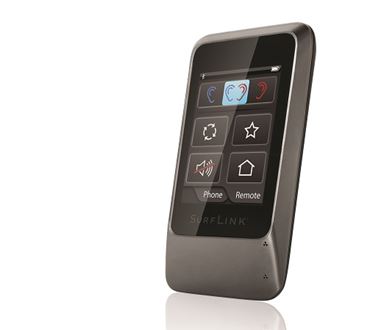 THE OUTCOME
We were able to assist Starkey in creating an award winning product that enables hands-free mobile phone conversations directly through the user's hearing aids. The SurfLink Mobile is a breakthrough remote microphone, assistive listening device, media streamer and hearing aid remote control.
Related news, insights and innovations
Find out more about our cutting-edge expertise.