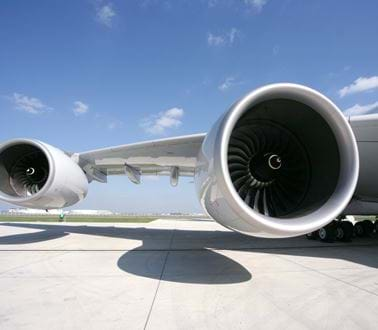 The Challenge
Turbine engines typically comprise over 20,000 components and must be regularly inspected given the quality, cost and safety critical nature of the product. This process requires a highly trained specialist, and can take multiple shifts to complete, leading to significant engine downtime.
Automating these long and complex tasks can prove difficult, and robotics, computer vision and machine learning technologies often fail to match the broad expertise and decision making skills of a human operator. Critically, neural networks developed and trained for defect detection and classification must perform accurately and reliably for small datasets and rare defects. 
INSPECT is an optical inspection system that provides fast, automated and standardised inspection after each engine cycle. Developed by the INSPECT Consortium (Roke, Rolls-Royce, BJR Systems, Oxsensis and the University of Nottingham), the system inspects compressor blades while the engine is spinning down and identifies, classifies and measures any defects.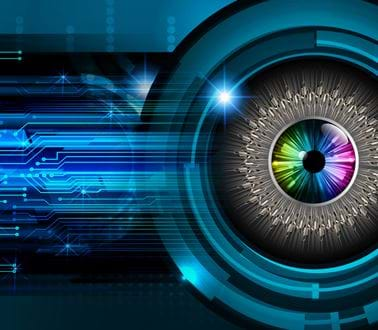 The Approach
Roke has been a key technology partner of Rolls-Royce since 2010 and brings extensive experience of working in the aerospace sector. We invested funds to design and develop detection and measurement algorithms to analyse the data collected by the INSPECT system, and applied a robust engineering approach to integrate the software with the existing hardware. This project also received support from Innovate UK, the UK's innovation agency, via its Industrial Strategy Challenge Fund for Robotics and AI, created to support research and innovation in advanced robotics and autonomous systems (RAS) to create a safer working world.
We are at the forefront of research and development in the field of artificial intelligence. This inspection system marries together computer vision, machine learning, and other related techniques to automate inspection tasks reliably. In order to develop confidence in this novel optical inspection system, a statistically relevant dataset was gathered from assets that are well characterised using the existing technologies. This involved analysing imagery produced by the monocular INSPECT probe. Automation was introduced in a managed and iterative way to encourage a user-centric system design, built on modular components and feedback from our stakeholders. Our computer vision algorithms detect, count and track blades as well as identify, classify and measure a range of defects. This software was integrated into the complex INSPECT system, providing full end-to-end automation.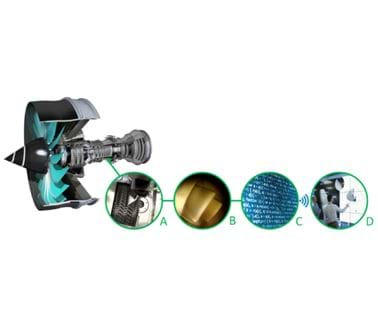 THE OUTCOME
We developed a system that can identify defects in compressor blades in videos of engines spinning down after use, even if the data gathered is difficult to process due to elements such as low contrast or motion blur. Once further optimised, the system has the potential to identify, classify and measure the defects significantly faster than a human operator, whilst improving accuracy and repeatability. The standardised data collection system also allows for new analysis to be performed which could provide further insights into engine performance over its lifetime. Plans are underway to exploit this technology into other areas, such as the energy sector (oil and gas), and Roke and Rolls-Royce are continuing to collaborate to further develop INSPECT's capabilities.
Related news, insights and innovations
Find out more about our cutting-edge expertise.