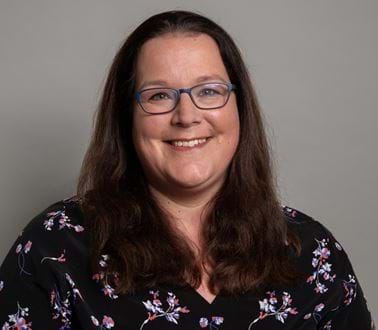 People Director
Sarah-Jayne Richardson
Sarah-Jayne joined Roke in March 2019 as People Director, where she leads a team who are committed to the attraction, recruitment, support and career development of all of the team within Roke.  
After completing a BA in Equine Studies, Sarah-Jayne focused on the development of people as her key career driver. Her people-focused approach led her through a brief spell in retail and then into an HR role within an FMCG food manufacturing company. It was during this time that she developed a real understanding of people's motivations and drivers in the workplace, with an understanding of the link between an employee's belief in the organisation and an enhanced level of drive and commitment.
Sarah-Jayne's motivation to increase her HR knowledge led her to complete her post-graduate CIPD diploma and MSc in HR Management – where her dissertation focused on the linking of performance management to employee engagement.
Sarah-Jayne joined the Chemring Group in 2015, where she spent a brief time in Roke, before joining CTS as it formed into a new business model. The time in CTS allowed Sarah-Jayne to step across into the Roke role with an understanding of both the Roke business model and that of the wider Chemring Group.
Sarah-Jayne lives in Hampshire with her husband, 2 children and cat.