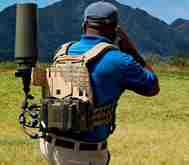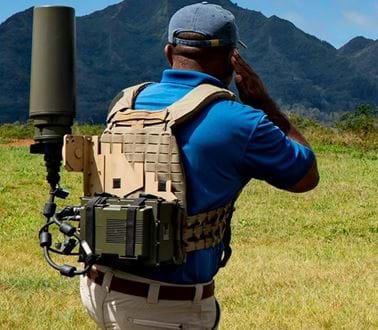 what is resolve Light? 
Ultra-low SWAP on the person EW solution
RESOLVE Light condenses world leading Roke Electronic Support measures into an ultra-lightweight Electronic Warfare solution, and places it directly in the hands of the tactical warfighter. The ability to report real-time threat to life and indications of enemy intent whilst in support of manoeuvre elements is crucial to survivability of the team. 
The system provides the local commander a very high confidence of accurate positional data and atmospherics in near field and cluttered urban environments alike. Mutual support from networked nodes over open architecture allows instant reach-back to key decision makers whilst sharing a common operating picture.
Specifications
Technology flow down
Interfaced through a low-profile HMI, RESOLVE Light utilises the latest operational planning tools, electronic support measures and post mission exploitation and reporting applications. 
Enabled via Roke's VIPER (1.0), PREFIX (2.0) and TACFIX software, RESOLVE Light is a key enabler, collecting  real-time mission critical intelligence, from the very front line of current operational deployments.
On-the-march capability
RESOLVE Light delivers intimate on-the-march surveillance and direction finding utilising cutting edge technology whilst maintaining low SWAP and minimising soldier burden.
The system can be integrated into a tactical assault vest allowing operators immediate access to both surveillance and warfighting essentials.
Benefits and features
Key benefits 
High tempo close combat Electronic Support Operations
Single user on-the-march
User friendly human interfaces. Providing good situational awareness and clear military advantage
Can be networked with other sensors including the RESOLVE 3 family for data sharing across platforms
Key features
Intercept capability of 30MHz to 1.2GHz
DF Capability of 50MHz to 750MHz
On the march configuration of 8.4 hours from a single 2590 battery
Ruggedised Android Tablet HMI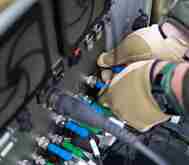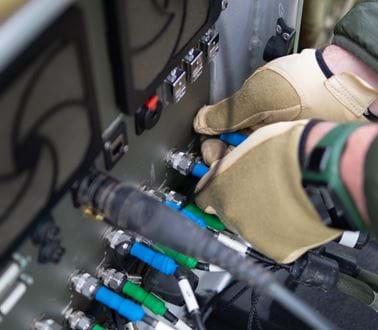 Talk to the experts
Interested in RESOLVE Light or other EW capability? Talk to an expert today.