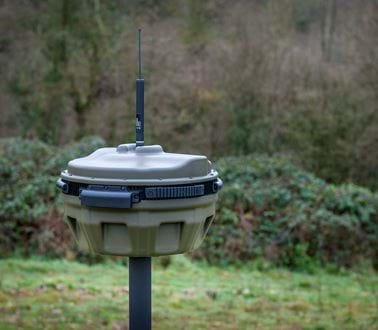 Roke, launches PERCEIVE MR®, the next generation of multi-role Electronic Warfare (EW) sensor. Built on 50 years of EW solution heritage, including the award-winning RESOLVE tactical EW Support system together with the LOCATE Strategic and LOCATE-T (Tactical/Transportable) High Frequency Direction Finding (HF DF) products, PERCEIVE MR® delivers decisive military advantage for communications intelligence in the Land Electromagnetic Environment (EME).
Specifically designed to meet the threats of the modern congested, cluttered and contested digital battlespace, PERCEIVE MR® is the first tactical wideband integrated antenna head to utilise both Adaptive Digital Beamforming (ADBF) and Super Resolution Direction Finding (SRDF). These technologies deliver the most accurate wideband DF in both azimuth and elevation from 30MHz to 6GHz and intercept from 2MHz to 30MHz, therefore covering all radio frequency bands from HF through to SHF.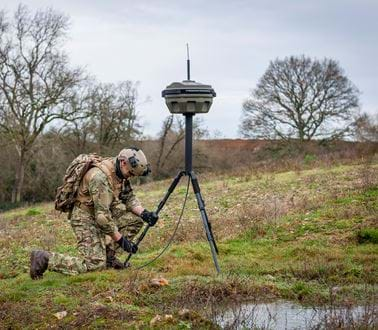 PERCEIVE MR® delivers unprecedented capability to target, classify and identify frequency hopping sources operating at over 10,000 hops/second. PERCEIVE MR also provides intercept capability against Digital Mobile Radio, even in privacy mode, with real time DF and supports up to 32 Direct Digital Drop Channels (DDC), with user configurable bandwidth, allowing up to 32 targets to be classified and streamed simultaneously.
The system is driven by Roke's latest software suite, PREFIX /VIPER, allowing full function mission planning, execution and exploitation with minimised operator burden by means of intuitive workflows driven by advanced algorithms designed to evolve with the threat. Interoperable through an open standards approach, PERCEIVE MR® can integrate with third party applications, radio heads and receivers, with specific focus on vehicle integration.
Paul MacGregor, Managing Director of Roke said:
"Gaining advantage in the electromagnetic spectrum is critical in today's data-driven, information-led battlespace and understanding the adversary's electronic presence is essential to achieving situational awareness. The new Roke PERCEIVE MR® tactical sensor combines leading edge technology and small form factor to deliver the next generation in wide band multi-function EW Support capability."
"Developed by our world-class engineers through extensive consultation with our global user base, PERCEIVE MR® delivers superior tactical advantage, enabling commanders to make highly accurate and informed decisions that outpace the adversary. As the digital battlespace evolves, Roke is proud to be investing in technology-led solutions which provide our armed forces with the leading edge capabilities essential to mission success."
Related news, insights and innovations
Find out more about our cutting-edge expertise.