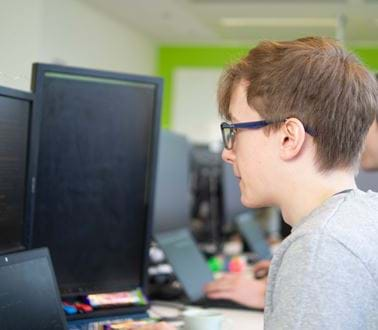 Roke has kicked off its Cyber Launchpad technical training programme to nurture talent and ensure it can meet current and future customers' needs. The programme develops knowledge and skills in security engineering, security research and reverse engineering.
Running for twelve months, Cyber Launchpad provides opportunities for apprentices, graduates and early-career hires to develop a wide array of cyber skills. Trainees receive regular coaching, and learn through technical challenges and working on real customer problems in a supportive environment.
Tailored versions of the programme will be delivered for other cohorts and customers. For example, enabling mid-career 'CyberNext' hires to use their transferrable skills to slingshot to a career focused on cyber-security, or helping new staff on-board into niche cyber roles.
Said Ryan Knight, Roke's National Security Director:
"Cyber Launchpad is the perfect opportunity for us to help make the UK the safest place to live and work online, whilst simultaneously strengthening our reputation as a leading UK innovator in science and engineering.
"We're thrilled to be able to welcome twelve new early-careers professionals to the programme. They'll spend the next year building the skills needed to support our clients' missions in an ever more complex world, as well as developing their careers in engineering."
Related news, insights and innovations
Find out more about our cutting-edge expertise.