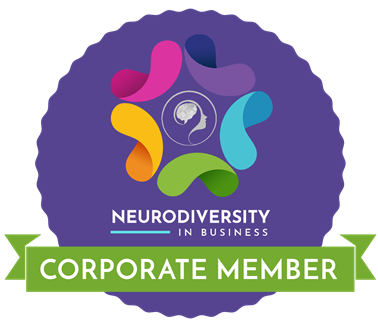 Roke, a leading UK innovator in science and engineering, has joined Neurodiversity in Business (NiB), a new initiative to help ensure greater workplace inclusion of the neurodivergent community.
NiB is an industry forum recently launched at the Houses of Parliament to support the participation of neurodivergent individuals in the workplace. The organisation, led by Dan Harris (Chief Executive Officer) draws upon the cumulative knowledge of neurodivergent experts and leading companies to share best practice and improve the employment and experience of the neurodiverse workforce.
Roke has a history of supporting colleagues from across the neurodivergent community, introducing and investing in multiple internal initiatives that preserve, protect and promote a healthy workplace through Mental Health First Aiders, HR People Partners, Healthy Workplace Champions and more.
The business offers multiple outlets for its employees including a dedicated neurodiversity employee resource group, partnerships with several charities and organisations, and an employee assistance programme which shares wellbeing resources.
Roke, which is one of the first businesses to be certified to the international standard ISO45003:2021 (Psychological Health and Safety at Work), also works with employees to host live panel discussions on the challenges faced by the neurodivergent community, most recently on living with ADHD.
Speaking upon admission to NiB, Roke's Managing Director Paul MacGregor said:
"We're thrilled to lend our support to this fantastic initiative. As a business with a focus on engineering and innovation, we have an incredibly diverse neurodivergent community.
 "And our strength comes from these diverse backgrounds and perspectives. As employers, we have a responsibility to create an environment where our teams have the freedom, support and trust to succeed, and are encouraged to bring their best selves to work, every day."
As Roke joined NiB, Dan J Harris, CEO said:
"We are delighted that Roke has become a founding member of NiB. It signals their commitment to ensuring a truly inclusive workplace and a desire to strive for the best in diversity and inclusion standards.
"We look forward to working with Roke and all our members in delivering meaningful change for the neurodivergent across business."
A selection of the forum's founding members include: Roke, Accenture; ARM, AstraZeneca; Capita;  Hiscox; IBM, Kimberly Clark; KPMG, Lloyds Banking Group; Metro Bank; NatWest; Network Rail; Openreach; Oracle; Orange; Rolls Royce plc; Sky; TalkTalk; The Open University; Unilever; Virgin Media/O2 and many more.
NiB also has an array of close partnerships with leading organisations in the ND ecosystem including: Auticon; Ambitious about Autism; the ADHD Foundation; the British Dyslexia Association; Caudwell Children's Charity; Diversity and Ability (D&A); DO-IT Profiler; Genius Within, Lexxic; National Autistic Society and many more.
For further information as to how to join NiB, please go to www.neurodiversityinbusiness.org
Related news, insights and innovations
Find out more about our cutting-edge expertise.