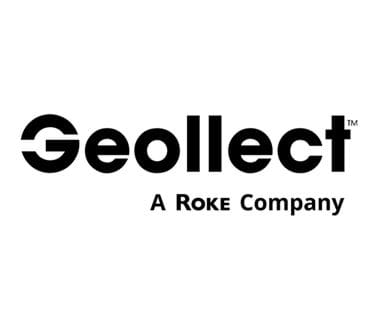 Roke can confirm the acquisition of Geollect by Chemring Group PLC. Based in Bristol, Geollect will work as part of a new business unit – Roke Intelligence as a Service – which will provide customers with access to, and analysis of, open-source intelligence (OSINT).
Founded in 2017, Geollect provides a subscription-based platform that enables geospatial gathering, presentation, and analysis of datasets. The platform can ingest over 250 sets of open-source data, analysing and drawing insight which is presented on a geolocated basis.
Geollect's capabilities in OSINT will complement Roke's constantly developing offerings in data ingestion, artificial intelligence, machine learning and data science, and can be immediately deployed to projects for existing Roke customers.
Geollect currently offers three subscription-based data agnostic platforms:
Centri – A centralised intelligence platform that visualises data in one place. It reveals dynamic relationships and patterns often hidden in large volumes of data.
Geonius – A platform that tracks assets, enabling geospatial data analysis and investigations.
Infosight – A version of Centri designed specifically for the Royal Navy to monitor, analyse, characterise, assess, and visualise the information environment.
Geollect provides alerts and reports linked to specified assets or locations, with a continuous human to automation lifecycle of product and capability development.
As well as these market-beating geospatial platforms, the acquisition brings 25 new specialist engineers to Roke, and access to new and adjacent markets including maritime, insurance, critical national infrastructure, UK Special Forces, and investigatory tradecraft.
This acquisition is part of Roke's ongoing business strategy to facilitate Intellectual Property (IP) led growth, building on the continued investment in people, infrastructure, and product development. In June 2021, Roke made its first acquisition through Cubica, a specialist in artificial intelligence, machine learning, data fusion and autonomy. All Cubica's employees joined Roke at this time, its products and their capabilities are now used widely on Roke projects across multiple markets.
Over 850 engineers and business professionals work at hubs in Manchester, Woking, Gloucester, and from Roke's headquarters in Romsey, Hampshire. The business is continuing to grow significantly, introducing The Roke Academy earlier in 2022 – a centre of excellence for learning and development, focusing on non-traditional areas of recruitment to embrace undiscovered talent who may not have previously had the opportunity to enter the tech field.
Paul MacGregor, Managing Director of Roke commented:
"We're delighted to welcome Geollect to the Roke family. With a focus on innovative geolocation technologies and outstanding delivery in support its customers, this acquisition is a valuable addition to Roke and will further accelerate our growth as a business.
"Specialising in open-source intelligence and geolocation, Geollect is a perfect strategic and cultural fit, and offers significant expertise as we invest in next generation technologies and expand our product, service and capability offerings."
Cate Gwilliam, CEO and Co-Founder of Geollect said:
"When I sat down with my Co-Founder six years ago to outline the vision of Geollect, our primary mission was to build a global leader in geospatial intelligence and analysis. We were both very clear on the culture and the people we needed to make this happen. It was about putting people first and ensuring there were similar ambitions to be sector leaders. Most importantly, we wanted everyone to have fun. I truly believe we have gone a long way to achieving those early strategic goals.
Roke's acquisition of Geollect is aligned with that initial vision. We knew that to fulfil our true potential, we needed an organisation that had shared values and aspirations. Roke is the ideal fit for Geollect. Its vision and strategy align perfectly with our own, and I have no doubt that Roke will enable our team to operate to their full potential. The combined talents from Roke and Geollect will produce a global leader in OSINT and GEOINT and I am really excited to be part of this journey."
Related news, insights and innovations
Find out more about our cutting-edge expertise.