Roke meets
Sophie
Sophie is on a degree apprenticeship at Roke, and here she chats to us about the varied and challenging work she's taking on for us and how she'd like her career to develop.
I chose Roke for many reasons. I loved the fact that the application process was very personal, with the early careers advisor ringing me to tell me that I was successful. Also from looking at the company's LinkedIn account, it's clear that they had a good community as well as the fact that there were examples of STEM outreach to local schools and technology events, for example.

This stood out for me as it showed that Roke loves to share knowledge not only in the local community, but even in front of larger, established businesses and organisations. This demonstrated that Roke is proud of what it does, and really wants to make its mark in the world of innovation and technology. This made my decision to join Roke a lot easier, as I wanted to be a part of something where I knew that people would be confident and pleased to share their knowledge and experiences with me.
Tell us about your degree apprenticeship so far
Having so much exposure to customers and being a mentor has given me the interpersonal skills that are vital in any job role, particularly in Consultancy as it's a customer-facing area of the company. One of the major benefits of my extra-curricular study is the fact that it has really propelled me into having knowledge about businesses, and to thinking about certain aspects in an innovative and creative way - suggesting ideas that maybe other people won't think of.
What is the best thing about working for Roke?
For me, the best part of working at Roke is the sense of belonging and team spirit. Everyone is seen as an individual with their own rightful ideas. Being an apprentice here has given me a lot of confidence and I feel comfortable asking questions to pretty much everyone around the business, and that's completely down to the environment inside Roke, everyone is incredibly friendly!

As well as this, the people at Roke are so knowledgeable and I feel very grateful being surrounded by people with years of experience behind them. This is enabling me to grow, not only as a person but in my career as well.
Where would you like to take your career here?
At the moment I'm concentrating on gaining vital experience and knowledge surrounding the sector Roke sits in, along with crucial characteristics and attributes that a business analyst must have. Hopefully at the end of the apprenticeship scheme I'll be fully involved in working alongside customers, after gaining the capabilities of incorporating skills that I would have learnt throughout the process of the apprenticeship. I'd also love to help future apprentices through their own journeys, giving them support and tips on things that they may struggle with.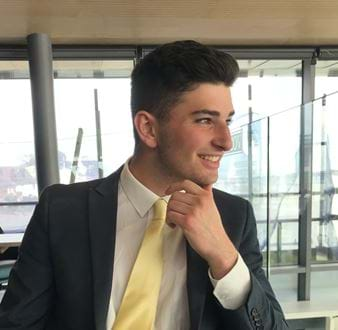 Ali, one of our bid officers, speaks to us about his journey from bid apprentice to bid officer.
Find out more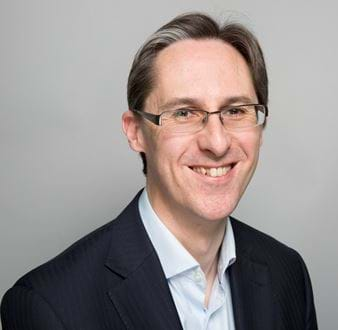 Mark, Head of Profession for Cyber & Networks and Information Assurance and Human Science, discusses his career, and how Roke is combining our expertise in cyber security, AI and machine learning to design security in to smart transport systems and critical national infrastructure.
Find out more