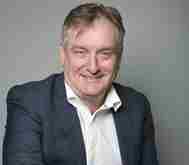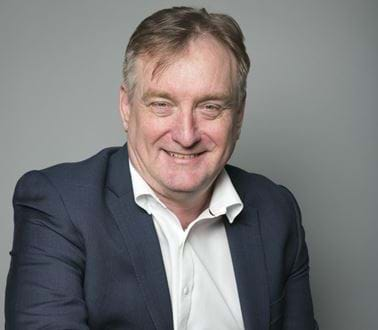 Roke meets
Pete
Pete is Roke's Client Manager for the Futures team, and even after more than 30 years with Roke, thrives on the variety of new challenges he faces each day. Here he discusses his focus on building and maintaining trust with customers, and leveraging on Roke's network of engineers, scientists and academics to solve vast and complex problems.
Can you sum up why our customers come to us? 
Customers come to us because they know they've got a problem: they're either losing money, or falling behind their competitors. We get to understand their business model, what their pain is, then produce outcomes that generate cash or help their bottom line, by saving money, driving out costs or improving efficiency. 
How do you apply Roke's particular skills and expertise?
Having reflected on their problem, our machine swings into action, improving processes, considering different technologies, analysing costs and benefits. We're very good systems engineers and architects, and know how to deal with agility, non-determinism and dynamism. We'll develop a range of potential solutions, based on the objective – and some might not involve technology at all; we're not going to give a customers an engineering solution if they don't need one. 
What does Roke bring to its Futures customers? 
A logical approach that takes the stress out of their situation. We're open, easy to work with and want to collaborate with customers who have big problems, but also big ambitions and longevity. Our engineers, scientists and consultants include world experts with decades of experience; we were involved in the internet before there was an internet. We also have a very strong network of academic, supply chain and other partners we can draw on. And for many customers, we provide continuity and the 'corporate memory' through changes in ownership, structures and personnel.
What's kept you at Roke for 30 years? 
The sheer variety of the work. I've never been bored and, if you're prepared to, you can keep reinventing yourself here. I still love it when we get the call that brings us a new challenge. I have what you might call a tolerance for ambiguity: give me a blank piece of paper and I'm happy.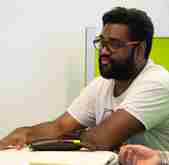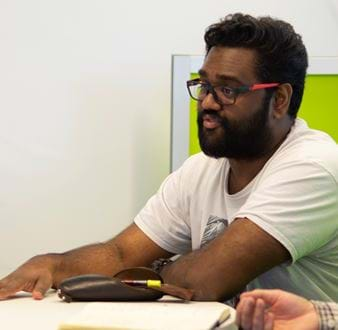 Aashish, one of our senior engineers, explains how his love of tech and sci-fi movies inspired him to take a career in engineering.
Find out more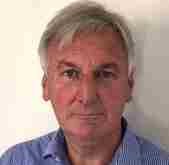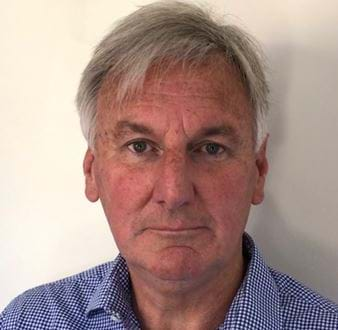 Jim, Managing Consultant and former police officer, takes us through his first year at Roke.
Find out more