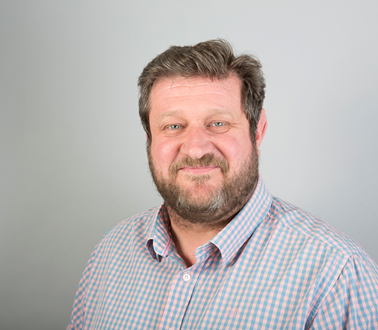 Roke meets
Mick
Meet Mick. He's our Head of Operation Workforce Planning, and has been instrumental in Roke receiving a Defence Gold ERS Award for our commitment to the Armed Forces community. We caught up with him to discuss his transition from the military to the corporate world, the complexities of ensuring the right Rokies take on the right jobs and his never-ending DIY commitments away from his desk.
Tell us about your military background?
My early career was spent planning and participating in large scale state ceremonial occasions in London; everything from 'routine' events like Trooping the Colour, State Opening of Parliament and State Visits from overseas Heads of State, to more significant milestones such as HM Queen's Jubilees/VE Days and Olympic Games. More latterly, I undertook a diverse range of roles including working on large infrastructure programmes, integrating next generation protected mobility vehicles on operations, organisational transformation and Defence Engagement; a role which involved spending a large amount of time on the road throughout Eastern Europe, the Middle East and Africa.
I left the military and initially joined KPMG in order to undertake an operational role in the Tech Enablement and Operational Transformation Practice Areas. I was subsequently drawn to Roke by an opportunity to join the Defence Business Unit in a more people-focussed role, before moving on into the role of Head of Operational Workforce Planning. I was aware of Roke due to its strong pedigree of delivering life-saving and game changing capability in the Defence sector. That connection between the mission of the business, and my own personal experiences and professional motivations told me we were a good fit!
What does a typical day at Roke look like for you?
It's a cliché, however no two days are the same!  Our team plays a crucial role in ensuring the right people are available at the right time to furnish the needs of the business. That can mean very strategic capacity planning, or the more immediate needs of placing engineers and consultants onto project work. It is archetypical 'plate spinning', both complex and challenging. That said, it is also very rewarding when the business performs well.
What do you enjoy most about working at Roke?
Lots! The sense of team spirit is certainly something that stands out; whether that be within our immediate team, or the wider business. We have excellent facilities across the business. On our site in Romsey, we have a gym, tennis courts and even a stretch of the River Test to fish! The degree of autonomy and flexibility means I am able to balance the vagaries of home life with my work commitments without compromise to either.
How has Roke supported you since you transferred to civilian life?
Our internal veteran's network provides a community of like-minded folk who are always there to help new service leavers. The ability to have a safe place where questions can be asked without fear or risk to reputation is key to a successful transition from service life. 
How have you applied your military experience to your work at Roke?
I've always tried to apply the same leadership principles of defining intent, empowerment and trust in those I lead.  That, coupled with a good dose of servant leadership ('what can I do to help'?), are equally applicable wherever, and whatever you lead.  This approach has served me well in my post-service career.
What advice would you give anyone moving on from, or thinking of moving on from the armed forces?
The first question a service leaver should ask themselves is:  'do I want a job, or do I want a career'? There is nothing wrong with either of those two pathways, however knowing which you want is a good place to start. The second would be to network, network and network again. There are plenty of successful veterans out there who are only too willing to help fellow service leavers.
What do you do when you're not working?
Living in a period cottage means there is always plenty of DIY that needs to be done. I also have two sporty sons and a lively springer spaniel; all of which require a lot of exercise (and Dad's taxi)!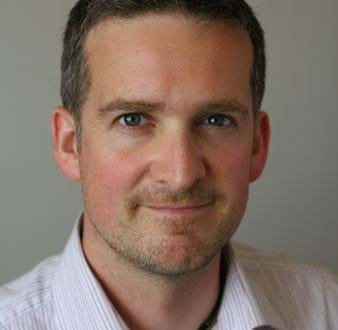 Rob, Head of Profession for the sensors and communications (S&C) profession, discusses his engineering career, some of the ground-breaking S&C projects spearheaded at Roke over the years and how the profession is evolving as technology and understanding develops.
Find out more
Angharad, Head of Profession for our data science profession, discusses her career in the industry and the groundbreaking work her team are doing everyday.
Find out more