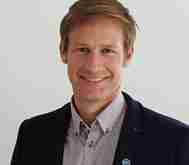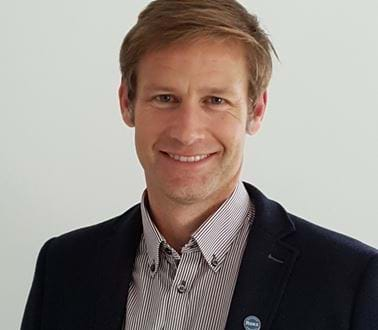 Roke meets
Mark
Mark, a former Royal Marine and now one of the account managers for our Information Advantage campaign, chats to us about transitioning from soldier to civilian and taking on his first commercial role.
Tell us about your military background
I joined the Royal Marines 1994, and on completion of my training in 1995 I was drafted to Scotland serving with 43 and 45 Commando which included tours of Northern Ireland and Kosovo. In 1999 I decided to specialise as a communications operator until 2000 when I switched my focus and trained in Electronic Warfare (EW) and signals intelligence. I was involved in this specialist area for the rest of my career working alongside the Royal Navy and Army as well as completing several tours of Afghanistan. It was during this time in 2009 I had my first introduction to Roke.
At the time Roke had been contracted to design and build a specialist EW system known as SEER which was to be used operationally in Afghanistan. In preparation for it coming into service I attended a five week 'train the trainer' course along with other colleagues from the Royal Marines and British Army. I remember thinking at the time, "I'd love to work at a place like this once I retire from active duty." And 10 years later here I am at Roke!
Before leaving the Royal Marines in July 2019, I phoned up a fellow ex-marine who was working at Roke at the time for some advice on going into industry. We then met up and after chatting about Roke and what a great place it was to work I was subsequently invited to come in and meet one of the business managers within the EW part of the business.
As part of my preparation for leaving the forces Roke were able to offer me a week long career placement. This offered a fantastic look across the wider business and I met some great people. A few weeks after this I was offered a job here, and the rest is history.
I'm an account manager within the Defence team, focussing on our Information Advantage (IA) campaign and other technical capabilities. I work predominantly with customers in the maritime domain but work is also very diverse. More specifically I am working to progress our STARTLE® system and looking for wider opportunities across the defence sector.
During the latter part of my career in the forces I often worked from Navy Command Headquarters in the Information Warfare Division. Here I was also lucky enough to be involved in a newly established innovation team called MarWorks. During this time I was involved with Agile C2 and situational awareness and looking specifically at the Future Commando Force project, so my work with the maritime sector at Roke links back nicely to my time in the Royal Marines.
What do you enjoy most about working at Roke?
Transitioning from a career in the Royal Marines to taking on a commercial role has of course had its challenges, and I've had to take a crash course in AI and machine learning since I joined, but everyone at Roke has been so supportive during the process.
There's a great support system here for people making the transition from the forces to industry, and we even have an employee resource group called The Roke Veterans Network, which is fantastic.
It's a great environment to work in, the people are friendly, the location is fantastic and the work is very diverse. Every day there's a new challenge or opportunity to take on.