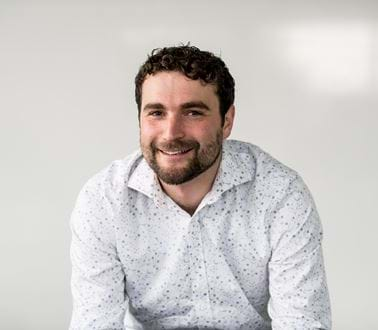 Roke meets
Luke
Luke is Head of Engineering for our Futures Business Unit (BU). We caught up with him to discuss how he's influencing the way our engineers solve problems for our customers, the valuable experience he received from one of our parent company Chemring's development training programmes, and the importance of bringing in and supporting the next generation of Rokies.
My main responsibilities involve ensuring our Futures BU has the required engineering capability to support our customers, and that we adhere to specific engineering frameworks when taking on projects. I also work alongside our business development community to help them understand the more technical details of our employee skillsets and customer requirements. The BU boasts experts in intelligent sensing, cyber and networks, data science, and artificial intelligence (AI) and machine learning (ML), and I strive to ensure all the engineers working in these disciplines have the optimum environment to thrive in.
We work with a lot of large organisations including, Rolls-Royce, Siemens, Baker Hughes and the NHS, who want to generate a long term R&D partnership with Roke to develop capabilities that they do not have internally. Part of my role is understanding customer pain points to ensure we provide the right eco-system of capabilities to meet their needs.
Roke is an organisation that has R&D at its heart – together we develop some of the most cutting edge technology in the world. Our relentless focus on innovation and commitment to employee development were key selling points for me when I joined the company. Crucially, we're a people business that recognises the value of the individual. If you have the creativity and the dedication, there's fantastic opportunities for growth here.
What did you do before joining Roke?
Roke is actually the third Chemring Group business I have worked for! After graduating from Bournemouth University with a degree in Design Engineering, I worked for Chemring Countermeasures as a Development Engineer in the R&D department, before a four year stint away from the Group with Cobham Mission Systems where I was a lead engineer on one of its major programmes. I joined Chemring Technology Solutions (CTS) in 2018, and participated in a fantastic Emerging Leaders programme which was a major springboard for my career. After finishing the programme I joined Roke and was able to put what I'd learnt into practice.
How have you applied past experience to your career at Roke?
I use what I learnt on the course all the time. As a trained Systems Engineer, this discipline also benefits many aspects of my role as Head of Engineering. It's all about taking our skillsets and capabilities, and forming a cohesive offering for our customers.
What changes are coming up that you think will impact the needs of our customers and how can we help?
Right now, many of our customers are grappling with how to extract value from all the data they are collecting. There's a real focus on creating sensors and technology to provide this information with the hopes that insight will be gained from it in the future. The next step is demonstrating that we can generate that insight, and help customers to use it strategically in business decisions and operations. Aligned with this is the requirement to store and protect data in order to shield its value from a business and operational risk perspective.
What are we looking for from new Rokies?
We're looking for people with an interest in AI, ML, data science, cyber resilience and software development, as well as in more niche skillsets in areas like RF and communications. We need to ensure we continue to support the next generation of engineers to create a constantly evolving capability pool. We have the right expertise now, but we need to know that we'll still be at the cutting edge in 10, 20, 30 years' time.
Part of my role is to understand capability development in our early careers staff, ensuring that we have the correct training, shadowing and mentoring programmes for our junior Rokies so they can learn from their more experienced colleagues. Together we build personal development plans to evolve their current skillsets, try out and develop new capabilities, and help them make the most of their careers.
What's the best thing about working for Roke?
At Roke, we employ some of the world's leading experts in their fields. We're completely unashamedly technical, and the harder the problem is to solve, the more enthusiastic we are about it. Roke is a place where the value you bring is recognised.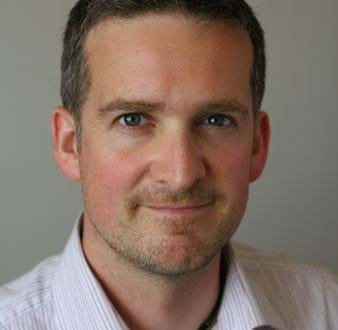 Rob, Head of Profession for the sensors and communications (S&C) profession, discusses his engineering career, some of the ground-breaking S&C projects spearheaded at Roke over the years and how the profession is evolving as technology and understanding develops.
Find out more
Angharad, Head of Profession for our data science profession, discusses her career in the industry and the groundbreaking work her team are doing everyday.
Find out more