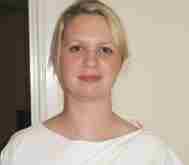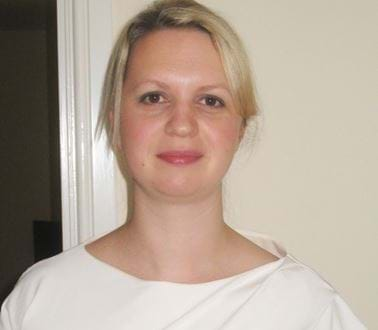 Roke meets
Liz
Leading Roke's expansion within the Healthcare sector, Liz works closely with the NHS and its suppliers, helping them to adopt new technology to improve efficiency, protect highly sensitive information and provide better integrated person-care.
We caught up with Liz to discuss her journey from medicine to technology, and how supporting the Healthcare sector embrace digital transformation, has been incredibly rewarding.
Tell us about your career in healthcare
I followed in the footsteps of my mum and Nan into clinical care. Both had been nurses and I trained to become a Podiatrist at Plymouth University. During my studies, I worked as an Auxiliary Nurse to pay for my books and other requirements on my course. Interacting with people needing care was incredibly satisfying. My first role as a basic Podiatrist was at a London Trust and I got to see all sorts of medical conditions and work with the different medical professionals involved in their care. I specialised in diabetes, paediatrics and emergency care, establishing the first triage system for podiatry aligned to A&E.
How did you move into technology and engineering consultancy?
The Trust that I worked for was one of the first to take part in the National Records Programme, and championed the use of digital patient records. Prior to this, records were paper-based and code was put into a basic computer system to record attendance. This was a massive shift for clinicians and there was a fear of 'big brother' analysing their activities. Within London, this programme was being led by BT in contract with the London Programme for IT (LPfIT). I started as a clinical champion and then the Trust asked me to help run the programme internally. From this, BT saw the value in having clinicians showing support and driving a transformational programme. My final move into technology came about when BT asked me to join and lead some of their deployments in this programme using my clinical understanding to reach out to NHS community organisations. Sadly, the National Programme today is not always remembered fondly, but it opened up my potential to make a difference in healthcare from the other side and has helped change how we collect and use data in care provision.
A friend of mine joined Roke a year before me, and put my name forward for the role. I really enjoyed the interviews, we had some great discussions and I was genuinely excited about the opportunity.  I've been here almost six months now, and the technical and engineering skills of my colleagues is awe-inspiring. There is massive potential to make a difference in healthcare delivery both with the NHS and its suppliers, and Roke is well placed to support both.
How are we applying our expertise to serve healthcare customers?
Roke has been inventing and engineering technically advanced data and communications systems for the last 60 years. We're trusted experts and partners in this field. Our focus in healthcare is to harness our extensive knowledge to combine and apply these technologies in new ways to help improve patient care and support our customers. A recent example of this is through using machine learning to analyse clinical data and look for patterns. It allows us to identify potential pain points to reduce risks and to improve outcomes.
What changes are happening in healthcare that we can advise on?
There's a greater shift in the use of data analytics, from the cleansing of the data to identifying significant patterns and using those to better place funding and resources. We have a lot of experience in this area and can advise on different approaches. The healthcare industry has also seen an increase in the number of cyber-attacks and scams following the release of the new COVID vaccines. Our cyber resilience teams can help advise clinical teams and pharmaceutical organisations to ensure systems are assessed so weaknesses are mitigated, assets are protected and a security culture is built from within.
What do you do when not working?
I love DIY and gardening. I am never afraid to make a mistake, and I once decided to add Thermostatic Radiator Valves (TRVs) to all my radiators at home having Googled how to do this. Modestly, I did a pretty decent job – they looked great! What I hadn't realised was that I had drained my entire heating system of water and had to get a plumber in to correct it. However, I did ask him to show me where I had gone wrong so I could learn from it!