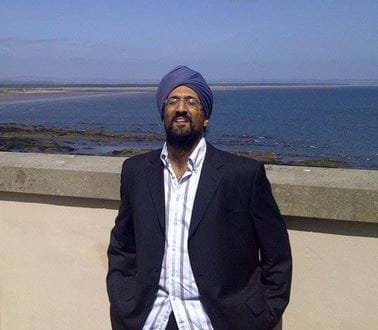 Roke meets
Jasbir
Jasbir is a Senior Data Science Software Engineer within our National Security business unit. We caught up with him to discuss what his considerable skillset brings to Roke, how we're adapting our Data Science offering to help our customers get the best out of their data, and how he can't wait to get back to sparring in the ring.
I work in data science and deployment, predominantly using skills in applied research, modelling, data analysis, algorithm development, machine learning, and DevOps. Typically, I work in areas where a customer has challenges getting the most out of their data. The skills help with understanding the domain, developing tools to improve data utilisation, and deploying them for early customer feedback.
Roke is clearly committed to delivering its data science capability in an applied manner that helps customers solve critical problems. I was won over by the fact that I would be working in technical areas on customer-centric problems that make a difference to people's lives.
How have you applied past experience to your career at Roke?
I started in academic research, studying mathematics and theoretical physics. I then moved to industry, working in applied research and engineering in a number of domains over the years. My commercial experience is based around machine learning and algorithm development applied to various sensor systems/data sources; basically taking data, and providing relevant information to the user so they use it efficiently in operational scenarios.
The sensors and data sources might change, but the idea of taking data, distilling out the relevant information for a business purpose, and building and deploying a system that does the job is ubiquitous. The tools to help with that idea are always developing and improving (at a remarkably healthy pace), and can be domain specific. However, the methodologies tend to be something that can be applied repeatedly.
What changes are coming up that you think will impact the needs of our customers and how can we help?
A big 'change' is the sheer scale of data (it's always getting bigger), and being able to react to changes in that data (and sources) to get relevant insights, at speed, to the relevant users. In many places within the National Security sector, it's still just about possible to cope with the scale of data by throwing more people at the problem; but that's not a long term solution. Developing ways of handling that scale in a timely and efficient manner is something we can help with. This allows users to focus on the problems that matter to them, rather than drowning in data.
How has data science changed in recent years?
Over the last 10 years, the toolset has improved dramatically. A model that would have taken weeks to code up can now have an initial implementation in a couple of days. The most important aspects/uses are possibly the same as they have always been – seeing the wood from the trees. It's just that there are now more trees, and they keep growing at a faster rate!
What do you do when not working?
Lockdown has changed things, but since the gyms re-opened, I've been doing some exercise classes, and working on the punch bag. I'm looking forward to the day when it's safe enough to start kickboxing sparring and Brazilian Jiu-Jitsu again.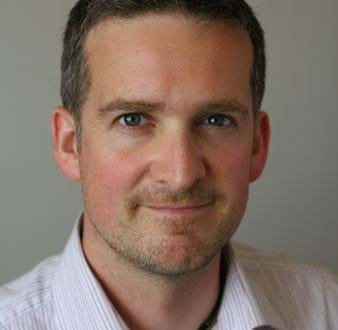 Rob, Head of Profession for the sensors and communications (S&C) profession, discusses his engineering career, some of the ground-breaking S&C projects spearheaded at Roke over the years and how the profession is evolving as technology and understanding develops.
Find out more
Angharad, Head of Profession for our data science profession, discusses her career in the industry and the groundbreaking work her team are doing everyday.
Find out more