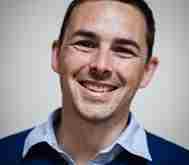 Roke meets 
Graeme
Based at our Gloucester hub, Graeme focuses on cyber protection – delivering advice, consultancy and security architecture to customers and encouraging innovation within Roke.
Varied. My experience covers military, national security and commercial environments; I've worked in the Middle East, Iraq, Nigeria and France, and did five years' research with the Ministry of Defence.
As a cybersecurity consultant, based at our Gloucester office, it's my job to inject cyber-goodness into customers' projects and look for bugs and flaws. The earlier you can find things, the easier and cheaper it is to fix them. But we go well beyond penetration testing. Through advice, consultancy and security architecture, we help customers design cybersecurity in to their systems, and embed it at a company level. Cyber strategy is built on four principles – Identify, Assess, Protect and Monitor – and we have a technical offer at each point. In cyber, we're interested in cutting-edge solutions as long as they're tried, trusted and never boring!
What appealed to you about Roke? 
The variety, interest and opportunities to work on different projects. Its size also attracted me. I've worked for really small companies and massive government agencies; Roke is small enough to be agile and not so big it's lost its 'family' feel. At the same time, it punches well above its weight, especially in national security circles, where it's considered highly capable and held in very high regard. It's almost an academic atmosphere; you're encouraged to explore and look at things, and innovation is basically it's my day job. But there's always that commercial focus; our applications need to work in the real world.
How is innovation encouraged and supported? 
We have a curated innovation tasklist. Anybody can suggest a project, which might be something for the business, a demo for an exhibition, or just something they're curious about. It's not a free-for-all, and projects have to be approved, but if you're not currently on a customer-funded job, you can pick one up and work on it. It means there's no on-the-bench pressure, and you can contribute positively until you join your next customer project.