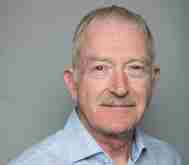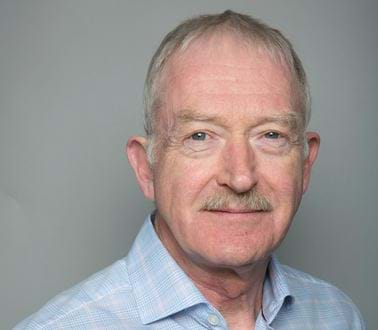 Roke meets
Gavin
Gavin, a client manager for our Survivability campaign, chats to us about both his careers - his first as a military man serving in the Royal Artillery and working for the MoD, and his second in the commercial sector providing defence solutions to the British armed forces.
Tell us about your military background
I'd always wanted to join the army, I have no idea why in particular, but I always had so I did! I attended the one year course at the Royal Military Academy Sandhurst from 1975-76, and then completed the Royal Artillery Young Officers course in 1977.
From 1977 to the early 80s, I went on various tours in UK and Germany. At the time we were the British Army of the Rhine, defending the west of Germany and free Europe from the then Soviet Union to the east.
I then went onto a training role, which also interestingly led to commanding the Royal Artillery PT Display Team which involved the team diving through flaming hoops. I was not jumping through flaming hoops I hasten to add!
In 1984 I took on a Parachute Artillery role, part of 5 Airborne Brigade. Following that I had a more traditional career progression with a trip to Staff College for two years, a job as a requirements manager in MoD Whitehall for Artillery Depth Fire Systems, and then finally as a project manager for artillery guns in the Procurement Executive (now DE&S) until 1998 when I retired from the forces.
After finishing in the military I joined a small consultancy, Systems Consultancy Services (SCS), to build a Combat Systems Business Area, growing a team of ex-military folk to provide surrogate user and SME advice to primes, helping them to win and deliver large projects including platforms, delivery systems, sensor systems and battle management applications but also doing trials, safety and environment cases, human factors and CBRN. We provided support to a range of companies including Roke.
I then left SCS and spent a very enjoyable 10 months climbing, skiing, yachting, surfing and mountain biking. However, my bank manager was shouting at me so I decided to look for work. I was sitting in an expensive restaurant (curry, of course!) in London, lunching with a friend, discussing my next move, when the then MD of Roke, Dave Smith, who I knew from SCS support to Roke, was at a nearby table. He invited me to his office to drink coffee and discuss working for the company. I accepted his kind offer to join and I now support the Survivability Team. It looked like interesting stuff!
I'm a client manager for Roke's Survivability campaign within the Defence team. I'm predominantly responsible for the coordination and delivery of business-winning plans, proposals and relationships for Counter-Explosive Ordnance (C-EO) solutions, products and technologies, focused primarily on UK MoD and Five Eyes nations.
Although this work is in a different domain to my military artillery and consultancy Combat Systems experience, the principles are the same; win interesting and profitable tasks, grow the business and build trusted relationships with our customers and with each other.
What do you enjoy most about working at Roke?
The people: The enthusiasm here for the horrendously difficult technical challenges is fantastic and the science-based approach to developing the solution – knowing how far we can "bend" the laws of physics – is a joy to behold.
The challenge: We're in the process of stepping up from being a niche, deep tech R&D provider to a prime capable of taking on larger and more complex (and more valuable) tasks.
The working environment: Having worked on many large primes and SME's sites I appreciate how lucky we are to work at Roke Manor. There's the drive in spring and summer which is absolutely beautiful; usually curry once a week in the restaurant; always coffee on the Mezz; a gym and tennis court to sweat out the frustrations. 
We also have a wide range of social clubs, and as a keen mountaineer I'm a part of the climbing club. We take trips to Scotland, the Dolomites – and if COVID and project work ever eases off – the Alps to do some bigger stuff.