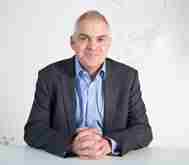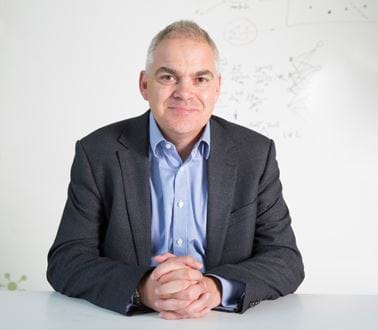 Roke meets
David
The world, and the technology in it is ever-changing, meaning that public sector organisations must move swiftly to discover what their future landscape looks like. This is where our Public Sector team, led by Dr David Butler, excels. They advise customers in Law Enforcement, central Government and more, on a number of areas including threat and opportunity assessment and how to maximise the value of data. The team helps its customer to make the case for investment in change, formalise their requirements and prepare options for new technologies, as well as defining programmes of work that drive those changes through to success.
We caught up with David to chat about his journey from engineering to public sector consulting, the impact that the COVID-19 pandemic is having on expediting digital transformation and the upcoming trends that we are advising our clients on.
How did you become a consultant?
I studied chemical engineering at university, after which I completed a doctorate as part of my then plan for a career in academia. However, I decided academia was not for me and left to pursue a career in industry, which led me to work for the United Kingdom Atomic Energy Authority and then  for AEA Technology. During this time I worked on a number of engineering, IT and consultancy projects in the UK, Europe and Asia and it taught me a lot about the importance of working closely with the end users to really make sure they got what they needed.
I then joined Atkins in 2003 after finishing an MBA initially as a Programme Manager, and worked my way up to become the Divisional Account Director for the Aerospace, Defence, Security and Technology Division. During my time at Atkins I was responsible for growing its cyber business and leading a number of client IT & Engineering consultancy programmes. Keeping customers safe and secure is an enduring theme of my career.
I joined Roke in 2019 to head up its Public Sector business. I was attracted to Roke because of its reputation for innovation in areas like cyber security, secure communications, data science and AI.
What capabilities does Roke offer that are critical for the Public Sector?
We offer a number of capabilities to our customers, including providing innovation as a service and creating threat and opportunity assessments, but digital transformation is a key focus for us.
Pace of change in technology development and real word issues, such as COVID-19, are seeing organisations quickly having to get to grips with new ways of working. We support our customers through these changes, providing comprehensive business analysis, design and assurance, assistance in governing, managing and delivering technology-driven change programmes, as well as helping them maximise the value of the data they gather.
How does the Public Sector team apply its consultancy skills to serve our clients?
Roke has a number of professions in areas like cyber, AI and sensors. However, because innovation is at the forefront of everything we do, we find it really easy, and interesting, to bring the Public Sector team's consultancy skills to other areas of the business, some of which are deeply technical.
My view is that we aid the development of our consultancy capabilities across the whole business on behalf of our customers. Talking to them, understanding their problems and then coming up with creative solutions is what we're all about. Leading the Public Sector team in Roke allows me to make sure we're constantly maintaining and developing our world-leading tools and people.
What can you see coming up in the future that you think we'll be advising on?
Predicting the future is tricky, but COVID-19 will have a huge impact on our futures. It's a huge catalyst for change. It's forcing digital transformation across the public sector and really showing us what the art of the possible is in terms of what can and can't be done virtually and remotely. Governments all over the world have had to mobilise for remote working, giving rise to some really interesting problems and opportunities.
We already see a growing emphasis on secure communications, an area in which we're a world leader, and as a business we'll need to keep evolving to adjust the services we provide to help our customers navigate this new world. Automation is also becoming a key driver, as is Cloud and 5G. I think we'll have a lot of work to do in helping advance what these technologies can do for people worldwide, helping governments and public services quickly become more digitally resilient.
What do you do to unwind when you're not working?
I have a young family, so I spend a lot of time being told what to do by them! I enjoy reading, particularly about new technologies and ideas. From a consulting perspective, you always want to know what's coming up and how you can solve the next big problem(s).
I also love playing golf and keeping fit; you know, everything a typical middle aged man likes to do these days!