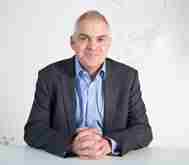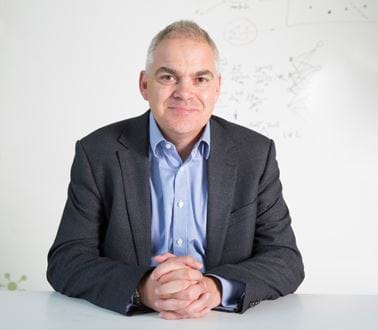 Roke meets
Dave
The world and the technology in it are ever-changing, meaning that public sector organisations must move swiftly to discover what their future landscape will look like and adapt accordingly. This is where our Public Sector team, led by Dr Dave Butler, excels.
They advise our customers in a number of areas including threat and opportunity assessment, innovation, the benefits of Machine Learning/Artificial Intelligence (ML/AI) and how to maximise the value of their data. The team helps customers make the case for change, formalise their requirements and prepare options for new technologies, as well as defining programmes of work that drive those changes through to success.
We caught up with Dave to chat about his journey from engineering to Public Sector consulting, the continuing impact that the COVID-19 pandemic is having on expediting digital transformation and the upcoming trends that we are advising our customers on.
How did you become a consultant?
I studied chemical engineering at university, after which I completed a doctorate as part of my then plan for a career in academia. However, I decided academia was not for me and left to pursue a career in industry, which led me to work for AEA Technology, the private sector component of the United Kingdom Atomic Energy Authority. During this time I worked on a number of engineering, IT and consultancy projects in the UK, Europe and Asia and it taught me about the importance of working closely with customers to really make sure they got what they needed.
I joined Atkins in 2005 after finishing an MBA, initially as a Consultant Programme Manager, and worked my way up to become the Divisional Account Director for the Aerospace, Defence, Security and Technology Division. During my time at Atkins I was responsible for growing its cyber business and leading a number of customer IT & Engineering consultancy programmes. Keeping people safe and secure is an enduring theme of my career.
I joined Roke in 2019 to head up its Public Sector business. I was attracted to Roke because of its reputation for technical expertise and innovation in cyber security, secure communications, data science and ML/AI, which I firmly believe will be the key building blocks for the future. 
How does the Public Sector team apply its consultancy skills to serve our clients?
Our skills are built on the three pillars of Innovation, Technology and Excellence. 
We differ from other consultancies in that we are unashamedly, technically curious. Focusing on the concept of 'Business Unusual', we have a very 'can do' attitude to problem solving. We continually strive to shape and deliver innovative solutions to our customers' complex problems. Our advanced intelligent insight focuses on outcomes and possible exploitation routes which means our customers can direct investment where it will have the greatest possible impact.  
We are experts in innovation, communications data, artificial intelligence (AI), secure communications, data science and cyber; delivering honest, agnostic insight on research, right through to enabled technology.
Leading the Public Sector team in Roke also allows me to make sure we're constantly challenging the status quo and developing our world-leading tools and people.
What can you see coming up in the future that you think we'll be advising on?
Predicting the future is tricky – COVID-19 has proven that. For digital transformation, the pandemic has provided a huge catalyst for how we deliver work, but has provided challenges for innovation, business development and staff welfare. With the success of the vaccination programme we are now moving into an era of hybrid working, where we need to adapt the best of both worlds to enhance productivity and welfare.
We have already seen a growing emphasis on cyber and secure communications, an area in which we're a world leader, and as a business we'll need to keep evolving to adjust the services we provide to help our customers navigate this new world. In addition, our expertise in ML and AI, especially in our ability to ensure that all decision-making is explainable (essential for safety critical and evidential environments), 5G and Cloud enablement is vital for leading the charge for greater automation, resilience and adaptability in the future.  
What do you do to unwind when you're not working?
I have a youngish family, so I spend a lot of time being told what to do by them and providing Dad's taxi service! I enjoy reading, particularly about new technologies and ideas - from a technical consulting perspective, you always want to know what's coming up and how you can solve the next big problem. I also love playing golf and trying to keep fit.