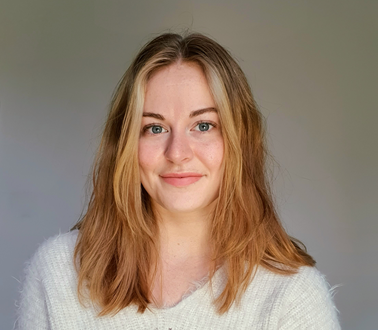 Roke meets
Colette
Meet Colette, a graduate engineer in our Defence team. We chatted about her experience on our development programme, how she's already taking on client projects and working to inspire more girls to pursue a STEM career.
What were your career plans before joining Roke?
My degree is in materials science and engineering which was ideal because I like understanding why and how things behave and react the way they do. I was ready for a new challenge after graduating. Through my dissertation research I gained first-hand experience of machine learning in electron imaging, and looked for a role where I could continue to increase my knowledge of these techniques. Finding work that focuses on research and innovation is important for me; I can't stand the thought of doing the same thing every day of my working life!
The people bring a wealth of experience and knowledge. Being able to work in diverse teams and learn directly from field experts was the USP for me. The nature of the work Roke is involved in is important too. We create innovative solutions that have a positive impact on people, whether it's their health, safety or security.
You've joined our graduate programme. Please tell us about the programme and what you've learned so far.
Aside from the domain specific training we received as part of the six-week bootcamp, we worked in groups on assigned mini projects. My team analysed Roke's market presence against its competitors, making recommendations for how to improve it. We presented our suggestions to senior leadership, who supported us directly to action them. This was a valuable introduction to the business and the industries it works in, and allowed us to open up conversations across different parts of the business. Despite starting the programme almost entirely remotely, we've been well supported to find flexible ways of working that suit us, and not miss out on those face-to-face interactions that are so important when starting off in your career.
Tell us about the tasks you've worked on so far and the skills you've learned
My first project involved writing a bid, and subsequent piece of research work on AI 'at the edge'. Being new to the field of AI/ML, I found this work really interesting, and it has given me an appreciation of the challenges and opportunities of the technology, as well as an insight into the bid process workflow. Everyone I worked with on the project has been so supportive, giving me expert guidance and entrusting me to lead customer meetings, from day one. I've also been working on a hardware development project as part of a cross-functional team, where I am learning a lot about electronics and electrical systems, which are completely new to me.
How has Roke supported you so far?
Having very limited computer science or coding experience, I was nervous joining Roke that I would be thrown in at the deep end, but it's not been like that at all. I'm involved in work that plays to my current strengths, whilst colleagues are also finding out more about what kind of projects and roles I'm interested in for the future, so I have the right support and access to training.
What is the best thing about working for Roke?
I think what's so unique about Roke is the variety of work and industries it's involved in. Especially for someone like me who isn't sure what they want to do, there are opportunities to try out work on such a wide range of projects, which is encouraged during the graduate programme. Since the start, I've not been made to feel like a newbie at all; on each project I've felt like a valued member of the team, having responsibilities and autonomy. The flexible working has been great too, as I find some tasks much easier to concentrate on at home (as well as the obvious benefits of less commuting!).
Where would you like to take your career?
To the moon! I've always seen myself as having a varied career, I don't have a solid idea of what I want to do in the future as long as I'm enjoying myself, and learning new things. I'm thrilled to be moving to the Manchester office soon, I went to university there and the city has a unique buzz I've not found anywhere else. It will be exciting to see what opportunities come from the new office with its trajectory. When I was younger, having role models of successful women in industry through STEM initiatives at school played a huge part in shaping my self-belief and drive to become an engineer. I want to pay this forward and do the same for others, so wherever I end up, working to empower young people will be on my to-do list!
What do you do when you're not working?
A group of us from Roke go bouldering a few times a week down in Southampton, and I've recently picked up tennis again. I spent my free time in lockdowns exploring the Peak District, which I'm looking forward to hiking again when I move. I like being active when it doesn't feel like pure exercise!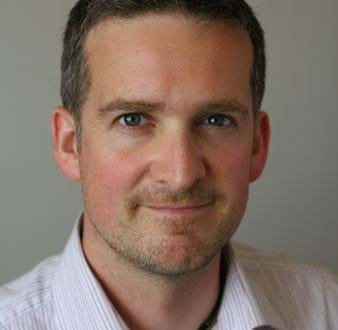 Rob, Head of Profession for the sensors and communications (S&C) profession, discusses his engineering career, some of the ground-breaking S&C projects spearheaded at Roke over the years and how the profession is evolving as technology and understanding develops.
Find out more
Angharad, Head of Profession for our data science profession, discusses her career in the industry and the groundbreaking work her team are doing everyday.
Find out more