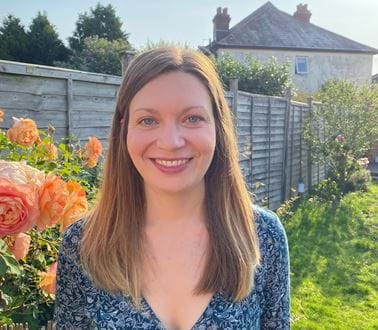 Roke meets
Adele
Adele is one of our Data Scientists working from our Manchester hub for our National Security customers. We caught up with her to discuss how her work in Big Data is integral to customer missions, the adoption of automation and Machine Learning systems in Data Science and the art of playing fetch with a lazy pooch.
I'm a Data Scientist, and I've recently moved back to Manchester to support clients from the new Roke hub located there. My main focus is processing Big Data – taking large amounts of client data and making sense of it to generate actionable insights. Our approach differs from customer to customer, and it's a balancing act between how precise the result needs to be, and how quickly they need an answer.
What does a typical day for you look like as part of our National Security business unit?
I work closely with our clients, often as part of a wider team, to understand their needs and produce a solution that's going to be of real value to them. I've been lucky enough to see projects through from an initial proof of concept, to production and deployment. Seeing how something I've personally been involved with produces valuable results to support our client's mission is incredibly rewarding, and is what gets me out of bed in the morning!
Lots of reasons. Mainly the people at Roke are so friendly and supportive. I joined fresh out of university and I was (and still am) absolutely in awe of the technical expertise we have here at Roke. Some of the colleagues I work alongside are experts in their field, and yet they'll always take the time to sit with me and teach me new things. This collaborative environment and engaging culture has helped make my career diverse and varied, and built up my confidence by supporting me across new opportunities.
What changes are coming up that you think will impact the needs of our customers and how can we help?
As we're living more and more of our lives online, and embracing things like wearable tech, we're each generating vast amounts of data every single day. There's so much data out there, part of the problem is knowing where to look. We need to help our clients utilise it to gain new and interesting insights.
How has Data Science changed in recent years?
We're seeing a lot more automation across Data Science. For a while now, we've had tools such as AutoML, which automatically prepares data and selects a suitable model, but we're nowseeing the uptake of DataOps and MLOps. These apply more of a DevOps approach to managing the entire lifecycle of a model, considering aspects such as deployment, monitoring, and auditing. This makes the deployment of Machine Learning (ML) systems much more reliable, and will shorten the time it takes to get them into production.
What's the best thing about working for Roke?
As well as the interesting projects we get to work on, we have a strong social side too. We have a sports and social club which organise events such as bonfire night and a summer party, as well as a whole range of activities. The club is led by its members, so if there's not a club that's aligned to someone's interests, they can create one.
How has Roke supported your career so far?
After completing Roke's graduate development scheme, I was placed on a series of interesting and diverse projects which helped me to learn new skills and meet new people from across the business. Roke has provided the training to support me in opportunities outside of engineering as well and I'm currently undertaking Roke's Management Development Program to grow my skills as a line manager.
What do you do when not working?
I have a greyhound, so lots of dog walks and playing fetch (although we're yet to nail the actual fetching of the ball back to me). I also enjoy running, but not with the greyhound, he's far too lazy for that!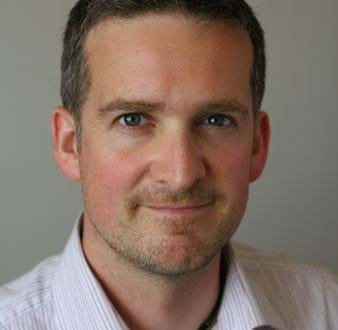 Rob, Head of Profession for the sensors and communications (S&C) profession, discusses his engineering career, some of the ground-breaking S&C projects spearheaded at Roke over the years and how the profession is evolving as technology and understanding develops.
Find out more
Angharad, Head of Profession for our data science profession, discusses her career in the industry and the groundbreaking work her team are doing everyday.
Find out more