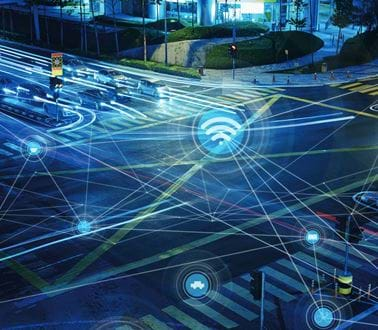 The physical and digital
To fully understand the world, we need to bring together the physical and the digital. Only by doing so can we accelerate and expand our ability to make sense of the world, to combat disinformation, and to control the environment. In this paper we explore the challenges, and look at how autonomy, AI and common tasking frameworks all help achieve a unified understanding.
Hear from the experts
It is no longer reasonable for any operational system to focus on only the physical world or the digital world. Almost everything today exists simultaneously in the real (physical) and virtual (digital) world. Without integration across the physical and digital domains we create multiple points of weakness. We lack access to data. We lack the ability to co-ordinate activities to shape our response to events. We cannot identify and resolve conflicts in data, increasing vulnerability to misinformation and disinformation. It's like missing a primary sense: if we see but don't hear, or hear but don't see, we miss vital information.
Mark explains more in this short video.
Download the full whitepaper
For a deeper look at the how we combine the physical and digital, read our in-depth paper. We cover the following areas:
The opportunities
The challenges
The enablers
How we're developing it
Related news, insights and innovations
Find out more about our cutting-edge expertise.