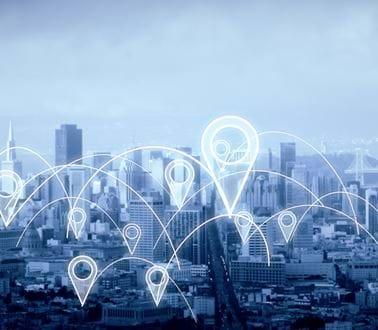 The potential of AI
AI has the potential to transform how law enforcement organisations operate, allowing targeted interventions, the ability to identify potential offenders proactively and effectively, to predict crime hotspots, and to analyse CCTV images.
The next few years will continue to see significant and fundamental changes in how law enforcement operates, underpinned by the increasing use of AI capabilities to aid better decision making and optimise the use of resources.  
What is Artificial Intelligence (AI)?
 AI is an algorithm or computational system that performs some cognitively complex action not usually associated with traditional software components.
This includes machine learning (ML) algorithms; algorithms able to reason over complex and uncertain datasets, and algorithms that autonomously interact with complex physical or electronic worlds.
Law enforcement is ever evolving
The technological capabilities of the police have advanced immeasurably since the days of COMPSTAT which was a combination of management, philosophy, and organisational management tools originally implemented in New York City in the 1990s. COMPSTAT represented a giant leap forward in the way law enforcement was able to make use of data science techniques, and is often associated with New York's rapid decrease in crime rates. Nevertheless, we've also learned some lessons about the pitfalls of a purely data-driven approach such as this.
Worldwide law enforcement agencies now have access to greater volumes of usable data and far more sophisticated and efficient methods of analysis. However, with this "explosion of data", from vehicle licence plate information and drone and body-worn camera footage, to digital images and text from online or digitally seized media, there's a need for law enforcement to devise accountable user friendly, intuitive, accessible and affordable systems that can process and analyse these quantities of data rapidly and accurately.
Download the full whitepaper
For a deeper look at the development of AI and how it could impact the law enforcement community, read our in-depth paper. We cover the following areas, looking at the benefits and challenges for law enforcement:
Technological development within law enforcement
Scenarios that could be augmented with AI adoption
Our Explain, Assure, Protect approach 
Related news, insights and innovations
Find out more about our cutting-edge expertise.