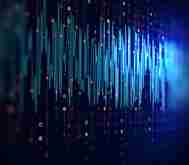 The Challenge
Protected waveforms have long been developed for military communications to protect against jamming, interception and detection of communications signals on the battlefield. However, the peer/near peer threat has evolved in recent years and it is recognised that new protected waveforms will be required to meet this in the future (as identified in UK MoD's CEMA Doctrine). Communication equipment is now readily available, and as a result there is an evolving threat to operations within maritime, humanitarian, transport and manufacturing.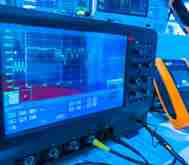 The Approach
Harnessing our capability in systems engineering combined with our decades of domain expertise in Electronic Protection Measures (EPM), we have delivered a number of Dstl-sponsored research projects developing new EPM waveforms and associated techniques, including spread spectrum techniques and frequency hopping, to meet complex customer challenges. Roke also routinely offers anti-jam (AJ) and anti-spoof (AS) technology into communications and other RF domains.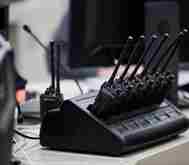 THE OUTCOME
We successfully researched and generated novel waveforms to protect against jamming, interception and detection. These solutions are now being incorporated into current and future military and civilian radios communications systems.