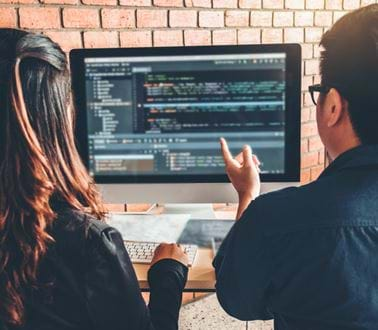 What we do
Delivering reliable solutions at pace, from concept to completion
We deliver the right solutions for you, and the right experiences for your users. Combining specific expertise with advanced software practices; we provide software design, development, delivery, assurance, management and advice for rapidly realising robust and compelling software. We are big on DevOps and use Agile methods to deliver entirely bespoke solutions. We enthusiastically avoid repetition, are vendor agnostic, and love open source software.
Our software expertise
Software underpins our innovative solutions. We provide rapid and robust operational software in autonomy and AI, communications & connectivity, and data analytics & cyber. Our core capabilities exist in the following areas, where we provide consultancy and delivery across techniques, technologies and platforms:
System architecture & design

UX and usability

Development and testing

Rapid prototyping

Data management

DevOps practices and automation

Applying Agile effectively

Working with open source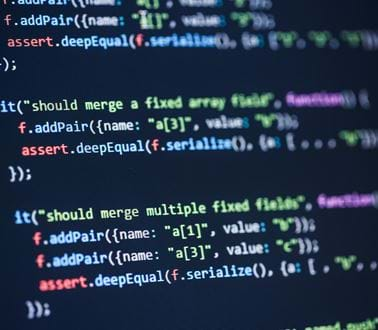 Operational software and consulting services
We provide consulting services helping our customers make the case for investment in change, understand their requirements and options for new technologies and to drive those changes through to success. Our consultants provide the following operational software services:
Rapid & robust application delivery
Advanced DevOps, integration and testing
User experience investigation and guidance 
Interested? Find out how our consulting services can help you.